[Click the image for a printable calendar]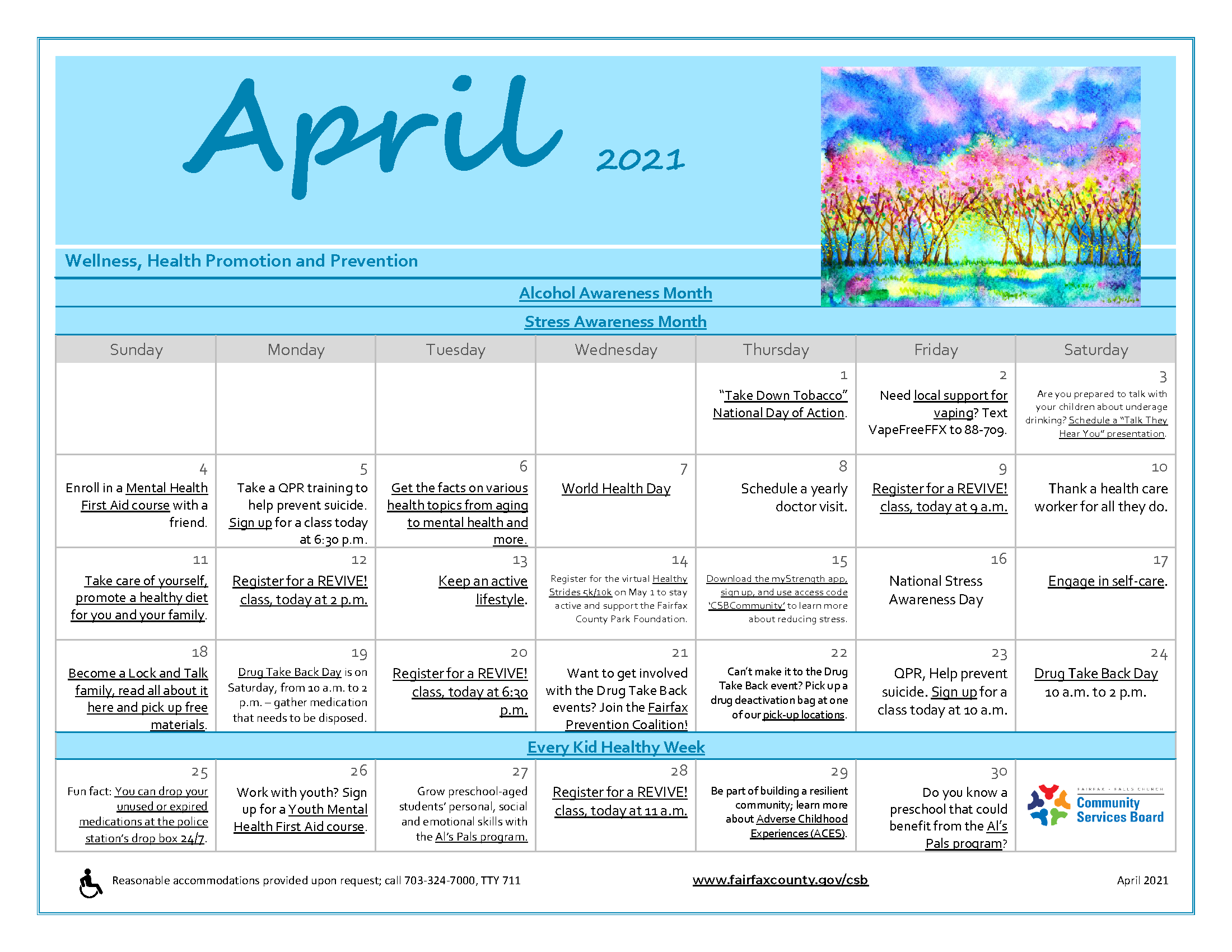 The Fairfax-Falls Church Community Services Board's Wellness, Health Promotion & Prevention team focuses on ways to strengthen our community's emotional health and ability to handle challenges related to mental health concerns and substance misuse.
This month we are focusing on alcohol awareness, stress awareness and Every Kid Healthy week. We encourage the community to learn more about mental health and preventing suicide. Community members can also download the myStrength app and explore a variety of wellness opportunities.
Explore our calendar of suggestions and reach out to the prevention team for more information about the activities suggested.
Calendar Resource Links
[Get a printable calendar.]
Contact Information
Contact for news media inquiries: Lisa Flowers, Communications Director, 571-474-5435 (cell) or 703-324-7006 (office).