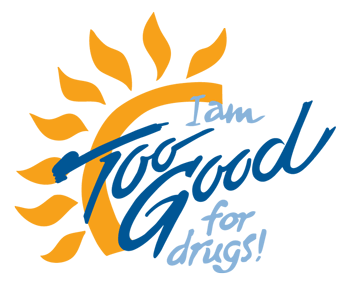 The award-winning Too Good For Drugs (TGFD) prevention program is offered by CSB Wellness, Health Promotion & Prevention Services for grade K-8 students. If you are interested in being trained to implement this program yourself, please call 703-559-3013
.
What is Too Good for Drugs?
Too Good for Drugs is a school-based prevention program proven to reduce students' intent to use alcohol, tobacco and other drugs in middle school. 
The program builds on students' resiliency by teaching them how to be socially competent and autonomous problem solvers.
Too Good for Drugs educates students about the negative consequences of drug use and the benefits of a nonviolent, drug-free lifestyle.
What are the primary components of Too Good for Drugs?
Too Good For Drugs is designed to assist students in building on five essential life skills:
Goal setting
Decision making
Bonding with pro-social others
Identifying and managing emotions and
Communicating effectively
How will children benefit?
Too Good For Drugs:
Provides education in social competencies
Provides education in emotional competencies
Reduces risk factors
Builds protective factors at the peer level and
Positively changes attitude of children towards drug use. 
How long is the program and when will it be offered?
The program consists of 10 weekly sessions. Depending on the grade level, sessions last from 30-45 minutes.
CSB can offer this program year-round.
What are some of the subjects covered in the curriculum?
Setting goals and overcoming obstacles
Analyzing media messages
Building healthy friendships
Serving the community
Healthy ways to handle stress
Peer resistance skills
Accepting personal responsibility for choices
Choosing healthy leisure activities
Short-term effects and long-term consequences of drug use
More information is available at www.mendezfoundation.org. Too Good For Drugs program materials are available for review.