Online training for adults and teens to help recognize and address behavioral health issues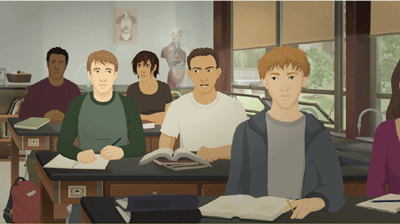 Fairfax County's online youth suicide prevention training includes four brief courses.  The first three (At-Risk for Middle School, At-Risk for Elementary School, At-Risk for High School and Step In, Speak Up!) are geared toward adults who work with young people, and the fourth (Friend2Friend) is geared toward high-school aged youth.
The online trainings allow participants to enter a virtual environment and assume the role of an adult interacting with a young person. Unlike many online trainings, these are interactive and dynamic with actions you choose to move the scenario along, and participants receive real-time feedback on how well they are doing. Participants learn how to differentiate between "normal" and "at-risk" behavior and how to begin a conversation about the topic of mental distress. The courses are offered to anyone in the community, free of charge. Each training can be done in more than one sitting.
Courses for adults


Course for high-school age teens