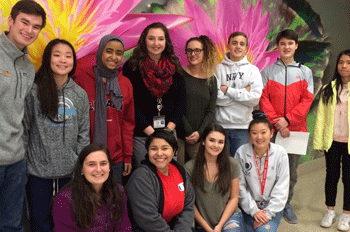 It takes YOU to create a better Youth!
Our mission
The Youth Council works through community initiatives to prevent and/or reduce substance abuse and improve the wellbeing of youth and their families in Fairfax County.
Our vision
The vision of the Youth Council of Fairfax County is a community where youth grow up safe and drug free.
Why should YOU join the Youth Council?
Create youth-directed prevention activities.
Develop leadership and advocacy skills.
Gain volunteer and service hours.
Earn certificates for achievement and leadership.
Be an active and helpful member of your community.
Get involved in important prevention and community awareness projects!
Have questions about getting involved with the Youth Council? Email us.
Get a printable Youth Council card.
Upcoming Youth Council meetings and events
Youth Council usually meets on the third Thursday of each month at 7 p.m. at the Merrifield Center.