MEMBERS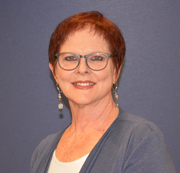 Bettina M. Lawton, Vice-Chairman [ Email ]
Bettina is a graduate of Georgetown University Law Center and Siena College, where she received a Bachelor of Business Administration, magna cum laude. Bettina is a member of WealthCounsel, a nationwide organization of small firm and solo estate planning attorneys committed to practice excellence. She is a member of the Fairfax Bar Association, the American Bar Association, the Virginia State Bar and the D.C. Bar, and their respective sections for wills, trusts and estate practitioners. Bettina is licensed to practice law in Washington, D.C., New York and Virginia and before the U.S. Supreme Court.

Bettina serves her community as vice-chair of the Fairfax-Falls Church Community Services Board, as president of the Auxiliary to the Veterans of Foreign War Blue and Gray Post 8469, and as a reserve deputy sheriff for the Fairfax County Sheriff Office.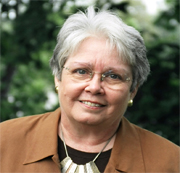 Katherine K. Hanley, Secretary [ Email ]
Kate Hanley served as Secretary of the Commonwealth, Chairman of the Fairfax Board of Supervisors, Providence Supervisor, and on the Fairfax School Board. Currently she serves on the Board of Directors of the Metropolitan Washington Airports Authority, the Inova Health System, the Arts Council of Fairfax County, HomeAid Northern Virginia, Cornerstones and co-chair of the Virginia State Board of Elections' General Registrar & Electoral Board Advisory Workgroup. In 2011 she chaired the Fairfax County Board of Supervisors' Advisory Committee on Reapportionment, and in 2013 co-chaired the Bi-Partisan Election Process Improvement Committee. Hanley earned a B.A. in French Civilization and a B.S. in Secondary Education from the University of Missouri and an M.A.T. from Harvard University.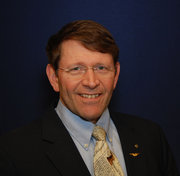 Stephen M. Hunt, Chairman [ Email ]
Grew up in the DC area before graduating from Duke University with a civil engineering degree. Commissioned in the U.S. Navy, he flew in the back of fighter aircraft off of aircraft carriers. Upon retiring, he has been an analyst and team lead for various defense customers. He has experience in many aspects of the electoral process. He has been a party poll watcher, a candidate, an elected official, an election officer, and a county rover. Prior to the electoral board, he served as an at-large member of the Fairfax County School Board from 2004-2007.



ELECTION MANAGEMENT
Eric L. Spicer, Election Manager
OFFICE OF THE REGISTRAR
Cameron G. Sasnett, General Registrar
Gary Scott, Deputy Registrar
 
ELECTORAL BOARD MEETINGS
Next Meeting:
Tuesday, May 29, 2018 at 2:00 p.m., in Conference Room 7, the Board will meet to convene a Closed Session to discuss personnel matters.
Wednesday, June 13, 2018 at 9:00 a.m., in Conference Rooms 2 and 3.
Unless otherwise noted, Electoral Board Meetings are held in Conference Room 315C of the Fairfax County Government Center located at 12000 Government Center Pkwy., Fairfax, VA 22035. For directions, please visit our About Us page.
 
Meeting Agendas, Minutes, and Other Information
Electoral Board meeting agendas and minutes are emailed to requestors prior to Electoral Board meetings. To be included on the list of recipients recieving this information, please email the Secretary of the Electoral Board at EBsecretary@fairfaxcounty.gov.
In each county and city in Virginia, a three-member Electoral Board is responsible for the proper and orderly conduct of all elections held in their locality. This includes preparation of ballots, administration of absentee ballot provisions, the conduct of the election, and the ascertaining of the results of the election. The Electoral Board is also responsible for appointing a General Registrar/Director of Elections to a term of four years (Va. Code § 24.2-109). Each year one member of the Electoral Board is selected for a three-year term by the Circuit Court from a list of recommendations submitted by the local political parties. Two of the members on the Electoral Board represent the political party that cast the highest number of votes at the last preceding gubernatorial election. The third member represents the party that received the next highest amount of votes(Va. Code §24.2-106).