(Posted 2021 October)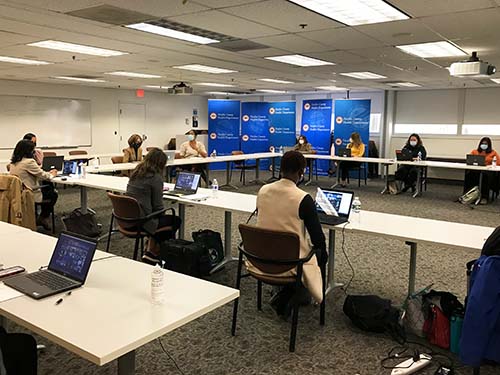 Staff with the Fairfax County Department of Family Services Healthy Families Fairfax and the Fairfax County Health Department's Nurse-Family Partnership and Maternal Child Health Home Visiting Program were part of a group that welcomed First Lady of Virginia Pamela Northam in Fairfax on Monday, Oct. 18.
Home visiting staff from Fairfax County Department of Family Services, Fairfax County Health Department, NVFS, Virginia Department of Health, and Early Impact Virginia were joined virtually by families from Fairfax and across Virginia. 
Healthy Families Fairfax families and staff were honored to be a part of this dialogue with Mrs. Northam about crucial services and supports that home visitors provide to parents in the early years of a child's life. Many shared experiences about the ways that home visiting services were essential to helping new parents adjust to caring for their babies throughout the isolation of the COVID-19 pandemic.
Learn more about Healthy Families Fairfax.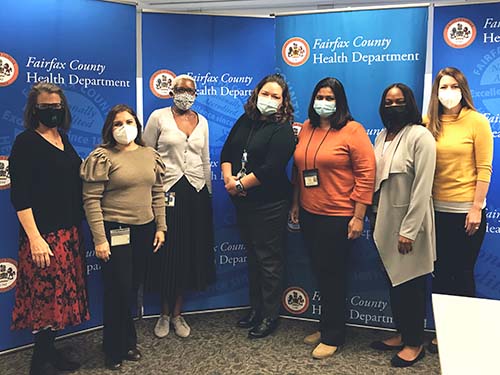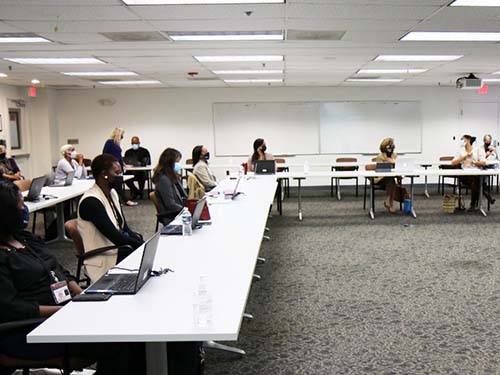 ---
This posting is part of the Department of Family Services' Community Corner where you'll find timely information about upcoming events, parenting and wellness tips, programs and services, and more! Share these helpful posts with your friends and family. Don't miss out on future postings! Sign up today!
For
media inquiries
, contact Department of Family Services' Public Information Officer
Amy Carlini
by
email
, office phone 703-324-7758 or mobile phone 571-355-6672.
---