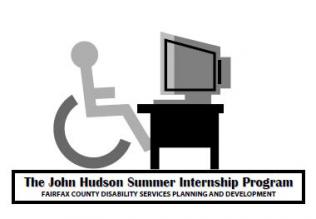 John Hudson Summer Internship Program: Guidelines and Eligibility Requirements
 
The Fairfax Area Disability Services Board established an internship program for college students and recent graduates with disabilities. The internship program provides participants with on-the-job experience, professional development, and training opportunities.
The internship program is named in honor of the late John Hudson. During his 15 years with Fairfax County Government, John made immeasurable improvements to enhance the lives of people with disabilities in the Fairfax area. Before his death, John was the special needs planner in Fairfax County's Office of Emergency Management. Previously, he directed Disability Services Planning and Development in the county's Department of Family Services and provided staff support to the Fairfax Area Disability Services Board for over a decade.
 
Eligibility Requirements:
Any college student, law student, graduate student, or recent graduate who self-identifies as an individual with any type of disability is invited to apply. You will not be required to disclose your specific disability; however, your application for this program will signify that you consider yourself a person with a disability.
The program is partially funded by the Virginia Department of Aging and Rehabilitative Services. Two of the positions will be for individuals who receive services from that agency.