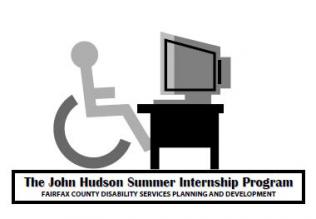 John Hudson Summer Internship Program:
Human Services Transportation Intern Position Description
 
Department: Fairfax County Human Services Transportation
Work Location: 12011 Government Center Parkway, Fairfax, VA 22035
Position Type: Paid Internship ($13.00/hour)
Job Purpose: This position will work in two programs within the Department of Neighborhood Community Services: Human Services Transportation and the Human Services Resource Guide. Human Services Transportation provides transportation services and resources for older adults, low-income individuals, individuals with disabilities and individuals accessing Fairfax County Human Services who need transportation assistance.  In addition, the department houses the Fairfax Mobility Access Project, which focuses on enhancing transportation options throughout the county - particularly for older adults and individuals with disabilities - and offers several tools and resources for making travel plans.
The Human Services Resource Guide, aka, the HSRG, is a searchable database that contains information on thousands of nonprofit and government services available to Fairfax County residents. Anyone with an Internet connection has 24/7 access to the HSRG, including from mobile devices.
The primary focus of the database is on human services programs for low-income residents and those in need and the bulk of the information is about programs, including detailed service descriptions, eligibility, locations (maps and directions), and contact information.
Duties:
Assist staff in increasing public's awareness and understanding of Human Services Transportation programs and other transportation options; 
Maintain and update the transportation resources toolkit;
Research best practices and innovative transportation programs and travel training for people with disabilities and older adults;
Assist with the implementation of the TOPS program
Provide coverage and assistance to the Human Services Transportation customer service phone line
Update Human Services Resource Guide entries, including verifying existing programs and adding new programs
Provide meeting and administrative support at some Human Services Transportation meetings
Skills/Qualifications:
Coursework in transportation, social work, human services, sociology, public administration, or related fields
Proficiency with Microsoft Office, especially Word and Excel
Strong researcher and writer
Ability to work independently and at a desk most of the day
Knowledge of Adobe InDesign or Publisher would be helpful, but not required