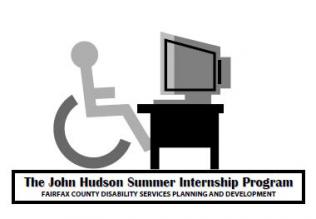 John Hudson Summer Internship Program:
Professional and Organization Development Intern Position Description

 
Department: Fairfax County Department of Family Services
Work Location: 12011 Government Center Parkway, Fairfax, VA 22035
Position Type: Paid Internship ($13.00/hour)
Job Purpose: The POD Unit views a "career lifespan" at DFS as a developmental process.  Employees at all levels have diverse learning needs that change over time.  Meeting these needs helps build a more effective workforce, fosters high morale, and contributes to a productive and rewarding organizational culture.  The Professional and Organizational Development unit provides support for Department of Family Services in the following capacities:
Building work expectations and readiness for newly onboarded employees (New Employee Orientation, Learning Maps, Intern Coordination, Child Welfare Institute);
Seasoned employee career enrichment & succession preparation (Providing LCSW candidate group supervision and consultation);
Supporting DFS Organizational Development (e.g. "First, Break All the Rules" initiatives, "Happiness Matters" model, contributions to strategic planning process);
Customized leadership and organizational employee development programs (Leadership Academy and Data Analytics Fellowship Academy (DAFA); and
Diversity Programs (Equity, Diversity, Inclusion and Ethics (EDIE) Council, Healing of Racism Institute, and Dimensions of Diversity)
Duties:
Complete POD assigned project tasks, designed to meet both POD needs and Intern learning goals and interests
Conduct research related to professional development or other POD initiatives.
Analyze and summarize data from course and program evaluations.
Assist with administrative support including preparation of materials and set up for training events and workgroup (i.e. copying, updating materials, creating training packets, gathering and set-up of equipment).
Skills/Qualifications:
Coursework in human services, social work, organizational development, education, or human resources
Proficiency with Microsoft Office, especially Word and Excel
Ability to work independently and at a desk most of the day