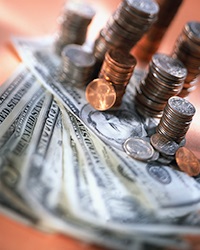 Federal Tax Relief
Federal Tax Relief Programs are available to certain taxpayers with disabilities and/or parents of children with disabilities. Because of the specific tax relief applicable in any tax year can change, it is advisable to consult with the most recent tax regulations.
State Tax Credit
Virginia has a Livable Home Tax Credit (LHTC) program designed to improve accessibility and universal visitability in Virginia's residential units by provide state tax credits for the purchase of new construction or retrofitting of existing housing units. Tax credits are available for up to $5,000 for the purchase/construction of a new accessible residence and up to 50% of the cost of retrofitting existing units, up to $5,000.
Local Tax Relief
Fairfax County Tax Relief Program for people with disabilities provides real estate and car tax relief for residents with permanent disabilities who meet income and asset eligibility requirements.
Tax Preparation Assistance
The Volunteer Income Tax Assistance Program offers free tax assistance to low-to-moderate income earners who cannot prepare their own tax returns.
Special Needs Trusts
A special needs trust provides financial resources for people with disabilities. By establishing a special needs trust, financial assets are preserved and protected and those assets are not counted against the individual in determining eligibility for public benefits like Supplemental Security Income (SSI), Medicaid, and subsidized housing. In addition to preserving eligibility, the funds in the trust can be used to purchase things beyond what public benefits may pay for like assistive technology, clothing, and entertainment.
There are three different types of special needs trusts:
A first-party trust is one in which the beneficiary's own assets are used to create the trust. This will often be appropriate when the beneficiary has received an inheritance or a court settlement that would otherwise disqualify him/her from government benefits. The individual must be under the age of 65 and be deemed disabled by the Social Security Administration.
A third-party trust is one for which assets are provided by someone other than the beneficiary. Typically, a parent or grandparent establishes the trust to specifically preserve the beneficiary's eligibility for government benefits. As with a first-party trust, the individual must be under the age of 65 and be deemed disabled by the Social Security Administration.
A pooled trust is established and administered by an organization, typically a nonprofit, to manage and disburse the assets of many individuals' special needs trusts. Each person has an individual account. An individual who enters a pooled trust must generally meet the requirements of a first-party trust, except for the age requirement. Thus, the pooled trust is the only special needs trust that can be established for a person with a disability age 65 or over.
It is important to note that each trust has additional provisions and/or limitations not listed here. Because they are complex legal documents they should be established by a legal professional. If you need assistance finding an attorney, please call the Fairfax Bar Association
ABLE Accounts
ABLE accounts are tax-advantaged savings accounts for individuals with disabilities. Contributions to the account can be made by any person, the beneficiary is the owner of the account, and the income earned by the account will not be taxed. The total annual contributions to the account is $14,000 for a single tax year. Some restrictions exist as to who can benefit from such accounts. For more information visit ABLE National Resource Center.