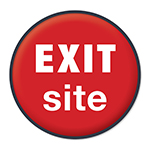 **SAFETY ALERT** If you are in danger, call or text 911.
What is emergency shelter?
Emergency shelter is temporary shelter available to domestic violence victims that offers a safe and secure environment while victims figure out next steps and make longer-term living arrangements as they recover from trauma.
There are three domestic violence shelters in Fairfax County: Artemis House (two locations) and Bethany House. All shelters are in undisclosed locations, meaning the addresses of the shelters are not given out to the public.
Who qualifies for emergency shelter?
To enter Artemis House you must be in imminent danger of domestic violence, stalking, human trafficking, or sexual assault. To determine whether you are in imminent danger, staff considers your physical safety and the risk of future violence. That said, Artemis House has a "no turn away" policy, meaning if you are in imminent danger and the shelter is at capacity, they will offer you temporary housing at another shelter, a local hotel, or a safe shelter in another jurisdiction.
Artemis House accepts men, women, people who identify as transgender and children. To determine if you are in imminent danger, call Artemis House at 703-435-4940. Artemis House accepts victims 24 hours a day, 7 days a week. Residents generally stay at Artemis House for 45 days; however, the length of stay may be extended.
What services are available in emergency shelter?
Residents at Artemis House have access to case management services and counseling for adults and children. These services are voluntary. Case management can help you access child care, immigration assistance, victim advocacy, legal assistance and employment resources, as well as help develop a housing plan for after you exit Artemis House. In addition, residents at Artemis House receive assistance with transportation and can be provided emergency food and clothing.
What about children?
At Artemis House, children have the option of continuing to attend their current school or relocating to the local public school.
What about pets?
Artemis House doesn't allow pets, but temporary arrangements, including foster care options, may be made through the Fairfax County Animal Shelter's PetHaven Program.