Your definition of self-care is an act of pampering yourself. You might even have self-care on your to-do list. But if you're like most of us, it is far down that list, behind family, friends and work. In fact, consistently practicing self-care often feels really hard. Here are three reasons why:
1. You think putting yourself first means putting others last.
It's normal to think the opposite of selfless is selfish, that to care for others, you must sacrifice caring for yourself. But you have to be OK before you can help others be OK. That is why it is so important to prioritize self-care. Maintaining a self-care practice is not an act of selfishness; it is an act of improving our ability to care.
2. You think it's too expensive.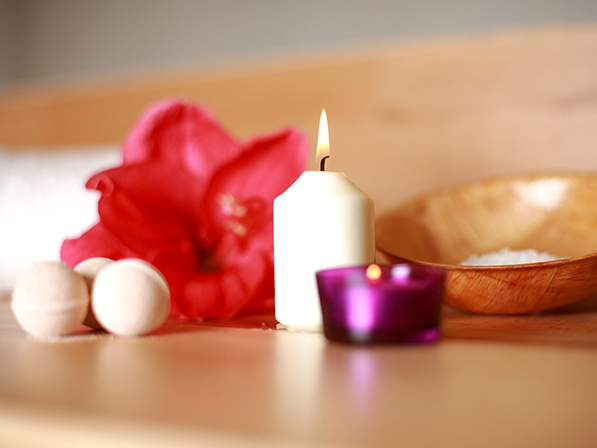 The more something costs, the better it works—right? At least, that's what advertisers try to sell us. Suddenly, taking care of ourselves means buying the fancy candles, signing up for pricey trampoline fitness classes or choosing the most exclusive shampoos. That's the only way you can make yourself feel good, commercials would have you think.
But this message makes people believe either they can afford self-care or they must accept it's not for them. In reality, there are thousands of practices that improve physical and mental well-being, many of which are free and fast. True, an expensive hour-long yoga class counts as self-care, but so, too, does a five-minute yoga video on YouTube.
3. You don't know when you need it.
Every part of our lives is built on this ethic: Work hard. Be strong. Overcome weakness. In our quest to develop this tough super power, we never learn how to pause, assess our feelings and ask, what is happening within me right now? What do I need to do to address it? This makes self-care an impossible concept.
How do we take care of ourselves if we don't know what parts need care? To integrate self-care into our lives we have to learn to respect our relationship with our feelings. With time, feelings no longer feel like weaknesses, but instead are data informing us what part of us needs addressing.
The moral of the story is don't ignore your feelings or think you must empty your bank account to access self-care. And if you're thinking: "Other people might need self-care, but I don't," you might be exactly the one who needs it most.
---
This article posting is part of the Domestic and Sexual Violence Services' Volunteer Voices monthly newsletter for current and potential volunteers. If you're not already a volunteer, learn how to get involved. Find out about upcoming trainings, volunteer trainings, happenings around the DSVS office and information about articles, books, media recommendations and more.
Learn more about the Domestic and Sexual Violence Services (DSVS).