Today, over 200 Fairfax County children are in foster care. The Foster Care and Adoption Program offers temporary foster homes for these children, and services to help their families. When a child cannot return home safely, we seek to find relatives who want to care for the child, and are legally eligible to do so. If a relative is not identified, or is unable to care for the child, we seek a permanent home through adoption.
Meet the Connolly family and learn about the joys of adopting teens!
 
What Is the Difference Between Foster Care and Adoption?
Foster care refers to finding a temporary home for a child outside the home where he or she had been raised. This may occur as a result of abuse, neglect or other circumstances that put the child at risk. During this time, family problems are addressed so that the child can return home safely, or plans are made to find a safe and nurturing home for the child outside his or her birth family.
Adoption provides a permanent home when a child cannot return to the parents or relatives.
What Are Ways to Be a Foster Parent?
Foster parents offer children safety and stability until they can return to their families or go to permanent homes. Foster families offer different types of care:
Regular Foster Home: Children stay for any length of time, often one to two years.
Resource Home: These families are willing to both foster and adopt a child, depending on the child's needs.
Child-Specific: Children are placed with relatives or close friends who know the children's background and circumstances.
Meet the Families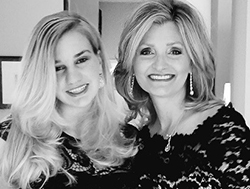 "Finding my forever family has made such a big impact in my life! We enjoy being together, supporting each other, and making lots of new memories. I strongly encourage anyone considering fostering or adopting to do it - you can make all the difference in the life of a kid like me." - Mikalah
"As a first-time single parent, I was nervous about raising a teenager, but everything fell into place the minute I met her, and it's been an exceptional experience ever since!" - Lesley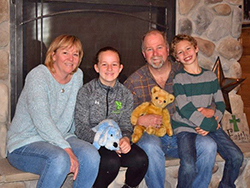 "I have learned that adoption is not for the faint of heart. Some days I am aggravated. Some days I am exasperated. Some days I am heartbroken. Some days I ask, 'what have I gotten myself into?' But every day I know that this is among the greatest things I have ever done. In some situations you are literally saving a child's life. But in every situation you are offering a child the opportunity to see all the possibilities this world has to offer." - Leslie
Visit Adoption Videos to meet more families.
Join us in making a difference! Learn more about the Foster Care and Adoption program today.
# # #
Questions or need more information about this news posting?
Contact Amy Carlini by email or call 703-324-7758, TTY 703-222-9452.
Learn more about Foster Care and Adoption.