Fairfax County Connector riders will be able to help stop domestic violence and sexual assault by calling the Fairfax County Domestic & Sexual Violence 24-hour hotline 703-360-7273 (TTY 711).
Look for information in January about the Make the Call campaign's debut on Connector buses.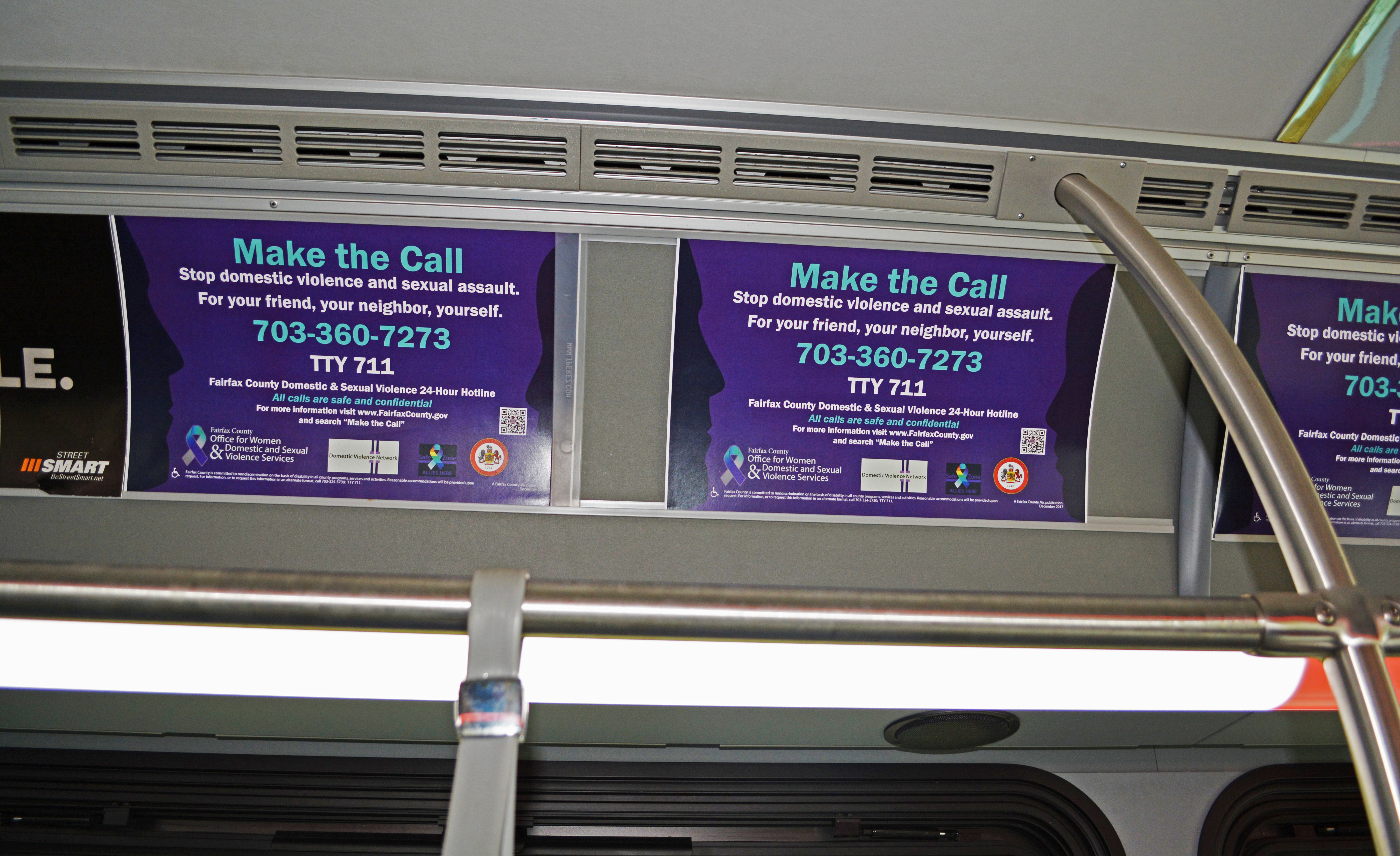 If you or someone you know is experiencing any form of domestic violence, and you want to talk about options and resources available, call the 24-hour Domestic & Sexual Violence Hotline at 703-360-7273.
# # #
Questions or need more information about this news posting?
Contact Amy Carlini by email or call 703-324-7758, TTY 703-222-9452.
Learn more about the Office for Women & Sexual and Domestic Violence Services.