Retool, Recharge, Reinvent
Monday, April 30, 2018, 10 a.m. — 2 p.m.
Fairfax Marriott at Fair Oaks
11787 Lee Jackson Memorial Highway
Fairfax Virginia
Join Us!
Free Admission
Free Onsite Parking
No Pre-Registration
Sponsored by Fairfax County, Jewish Council for the Aging, AARP Virginia and these community partners.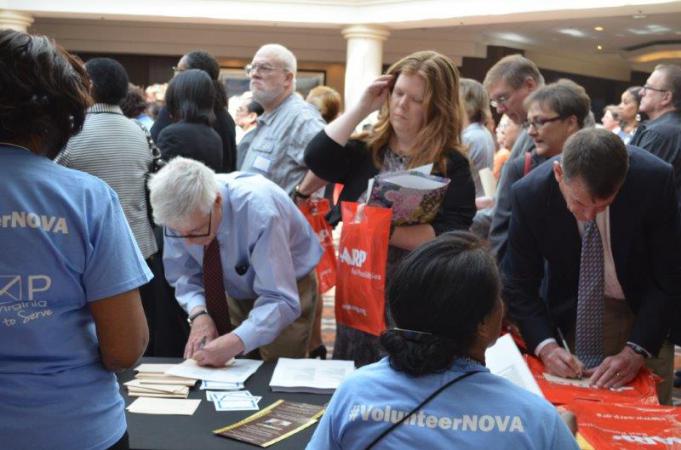 50+ Employment Expo April 30, 2018
Over 50 & Looking For Employment?
Recruiters from dozens of employers, including non-profits, government, healthcare, retail, technology and more!
Seminars
Resume Help
Continuing Education
Education/Training
Plus, community resources and much more!
The event is free and no registration is necessary.
Be sure not to miss Keynote Speaker: BOB LEVEY
For 23 years, he wrote a daily column, "Bob Levey's Washington," for The Washington Post. Seven times, Levey was named one of the most popular columnists in Washington by Washingtonian Magazine. He covered Presidential politics, Congress, local news, and sports.
Job Preparation and Job Searching Resources
SkillSource is a nonprofit organization with six locations that provides a wide range of free job placement, training and educational services.
Find a Job through SkillSource.
Fairfax County Public Schools' Adult and Community Education (ACE) program has a wide range of courses in business, information technology, health and medical fields, and trade and industrial programs. In addition, residents 62 years or older may opt for a 25 percent tuition discount.
50+ Employment Expo Partners