Overview
The Fairfax Area 50 + Technology Committee announces a Think Tank Challenge in response to the social isolation experienced by older adults and adults with disabilities during the pandemic restrictions. Specifically, these challenges seek to address those who do not have access to, or a desire to use, technology to alleviate their isolation. This Challenge is open to all members of the community, including community groups and students in Fairfax County, the Cities of Fairfax and Falls Church.
The Challenge
Two options. Submit one proposal by Sunday, April 18, 2021 at 11:59 p.m.
Challenge #1
Design a strategy or program that will help address social isolation for older adults and people with disabilities who have little or no technology. You might also consider those with language and other barriers. Your project should include a blueprint overview of activities, partnerships, and/or marketing showing how all will work together to achieve success. Think about forms of communications/entertainment that are readily available such as TV or radio. For example, you may want to consider working in partnership with Fairfax Public Access. Project proposals should include a blueprint (overview of project) and a development plan (action steps).
Challenge #2  
Create a technical assistance toolkit addressing older adult social isolation during COVID-19. The toolkit should be developed as a resource for community organizations or neighborhoods that seek to assist older adults who feel socially isolated. Project proposals should include a blueprint (overview of project) and development plan (action steps).
Background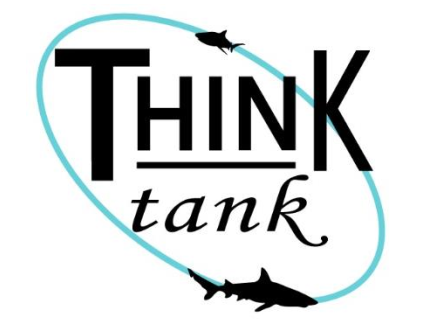 No demographic has been harder hit by the pandemic than our older adult community. For those older adults who have not contracted the virus, the pandemic has exacerbated the challenges they were already facing, including physical and mental health issues including isolation. As a result of the pandemic, visits from friends, families and caregivers have been reduced or eliminated. The volunteer and other activities older adults regularly participate in have been closed or severely cut back. Many of our older adults are living in isolation due to COVID restrictions and fear of the disease. It is likely that the impact will continue for some time.
In response, the Fairfax Board of Supervisors has initiated the "COVID-19 Response Plan for Older Adults." The Response Plan recognizes that, while many older adults and adults with disabilities have the ability to lessen their isolation through the use of technology (Zoom, virtual classes, online learning), many do not have accessor the ability to use this technology. Therefore, these challenges will focus on non-technological means to address isolation in this target population.
Project creators are encouraged to talk to family members, caregivers, older adults and those with disabilities, and to observe the real-life problems these individuals face every day in their homes and in their communities, and then to explore the possibilities of real-life solutions.
Contest Details
Finalists will be selected to present their project or proposal to a "Think Tank" panel. The winning projects will be considered for potential development.
The Project will be judged on the following merits:
Maximizes independent use by the older adult and/or the person with disabilities, minimizes the need for coaching.
Simplicity of design and use.
Specifically addresses the Challenge selected.
Demonstrates an understanding of the challenges faced by older adults and/or people with disabilities in avoiding isolation during the pandemic.
Tip: Finalists chosen to go to the "Think Tank" should be prepared to not only demonstrate how their project meets each of the4merits listed above, but also to demonstrate how the blueprint and development plan will lead to the project success and the impact on the audience for which the innovation is intended.
How to Enter
Step 1
Review the information on this webpage.
Step 2
Complete and submit Project Submission Form * by Sunday, April 18, 2021. The proposal form found in the Challenge Packet requires only a project overview, brief overview of research, a blueprint and a development/marketing plan. The Project Submission Form may be emailed.
*Fairfax County is committed to nondiscrimination on the basis of disability in all county programs, services and activities. To request reasonable accommodations or to receive this information in an alternate format, call 703-324-7948 or TTY 711.
Include on the Project Submission Form
Project Summary, Blueprint, and Development Plan.
Video, 3minutes in duration, describing project and how to use (using only original graphic and audio/video components). Include on the Project Submission form as a link.
Key Dates
Project Submissions should be received no later than Sunday, April 18, 2021.
Finalists will be notified on or about Wednesday, April 28, 2021.
Think Tank Virtual Judging event will take place Monday, May 10, 2021.
Contact Information
For additional information or questions, interested community members may email the 50+ Technology Committee.
---
The Tech Challenge is an initiative of the Fairfax 50+ COVID-19 Response Plan for Older Adults which was endorsed by the Fairfax County Board of Supervisors in 2020. 
Learn more about the Fairfax Area Student "Shark Tank" Technology Challenge.