Does your child receive treatment for mental health or substance use? Have you experienced issues using insurance to pay for services? Healthy Minds Fairfax would like your feedback.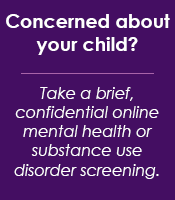 It can be hard to know whether you need to reach out to a professional when you are worried about your child's behavior or if you see that your child is struggling. And if you do reach out, what type of specialist and treatment are right for your child?
Explore the Healthy Minds Fairfax website to find information on whether your child might need behavioral health care, finding the appropriate professional for your child, and the right treatment for his or her condition. Be sure to note the things to look for and questions to ask to make sure that you're getting the quality care that your child deserves.
Connecting to services and supports
Types of services and supports
Information for youth & families
Information for service providers