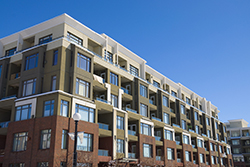 The resources below contains information and documents needed to comply with the requirements of the Affordable Dwelling Unit (ADU) program. 
Questions?
If you have any questions regarding the ADU for-sale program, please visit: http://www.fairfaxcounty.gov/housing/homeownership or call the Homeownership Resource Center at 703-246-5087, TTY: 711.

If you are a developer and have questions regarding the process to offer ADUs and WDUs, please contact Abdi Hamud at 703-246-6626, TTY: 711.  For more information about the ADU Rental Program, please view the Affordable Dwelling Unit (ADU) Rental Program brochure or call Paul Stanford at 703-246-5082.