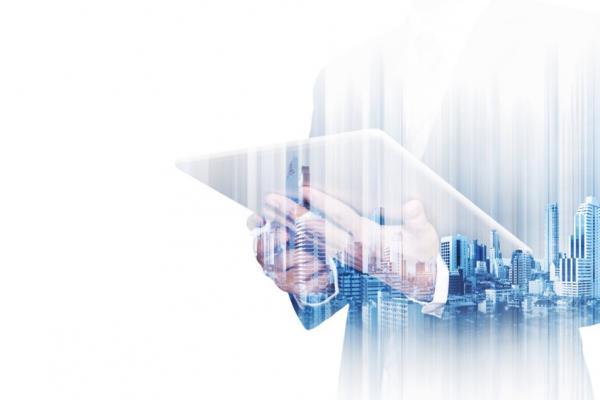 Almost a decade ago, Fairfax County began developing a new permitting system that replaces our outdated plan processing and permitting software systems. PLUS (the Planning and Land Use System) provides one comprehensive system where all permits and submittals related to entitlement cases, site plans, building permits, construction bonds, fire protection permits, health permits and more can be tracked and processed. The first and second phases of PLUS have already launched with more to come over the next two years. (Release 2 launched on July 1, 2021.)
The PLUS system leverages modern technology to process plans and permits online, rather than processing paper plans and forms in person. With the full launch of PLUS right around the corner, the transition to all-digital processing is well underway.
Land Development Services (LDS) began transitioning to digital submissions several years ago with the implementation of a few permit types in ProjectDox. The COVID-19 pandemic significantly accelerated the pace of conversion beginning in early 2020. To allow LDS to continue processing plans and permits with minimal human contact we implemented an all-digital plan and permit process nearly overnight. We are pleased that now 99% of submittals and permits are processed entirely digitally. Several benefits include: limited waste associated with plan sheets; the added convenience of submitting applications remotely at any time of day or night; and, plan reviews occur concurrently, reducing review time.
This transition has been successful thanks to a partnership between LDS and its customers working together to usher in a new wave of environmentally sensitive, modern business practices.
We understand there are still challenges to overcome and questions remain about how the digital process works. LDS staff are available to help. For assistance in navigating our website, setting up accounts or understanding next steps, you can reach us in the following ways:
To request action on a building permit, such as processing an amendment or requesting issuance of a permit after a plan is approved, or for answers to simple questions related to permit type or contractor licenses, email LDSBuildingPermits@fairfaxcounty.gov. The agency aims to respond to your inquiry within two business days.
Coming Soon!  This fall we will be offering limited in-person appointments for assistance in navigating the digital process related to building permits. As our processes have now been converted to entirely digital online systems, we will not accept paper submissions, nor process or issue permits in person.
Contact Name
Mary Mulrenan
Contact Information
Public Information Officer
Fairfax County Land Development Services
703-324-2743, TTY 711