The Fairfax County Board of Supervisors has proclaimed May as Building Safety Month, which is set aside nationally each year to recognize the people involved in ensuring safe and resilient buildings. 
Professionals working in construction and local government follow and enforce safety protocols, in the form of building codes, to ensure Fairfax County buildings are safe for occupancy. And not just the buildings — office buildings, homes or small businesses but other places or items within or connected to buildings that can cause harm if not properly safeguarded like pools, gas appliances, HVAC systems, elevators and escalators and so much more.
"Building Safety Month recognizes the critical role so many dedicated professionals play in ensuring Fairfax County buildings are safe for occupancy," says Sully District Supervisor Kathy Smith, the proclamation's sponsor. "We need buildings that are resilient in the face of violent weather events such as the derecho or the earthquake as well as safe for everyday use. When we can gather with family and friends again on our decks and porches – and kitchens if your family is like mine - we know the structure and equipment within is safe because of building codes. When buildings are safe, the people within them are safe."

The following podcasts and video highlight some of the ways staff at Land Development Services works to keep Fairfax County safe.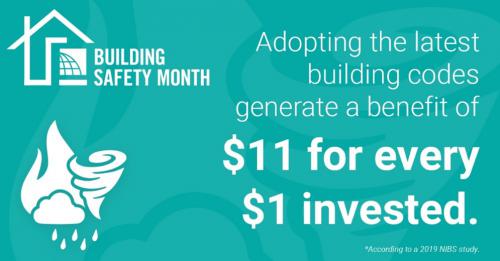 Contact Name
Mary Mulrenan
Contact Information
Public Information Officer
Fairfax County Land Development Services
703-324-2743, TTY 711