UPDATED: Nov. 24, 2021
The status and instructions herein may change as our inspections processes evolve.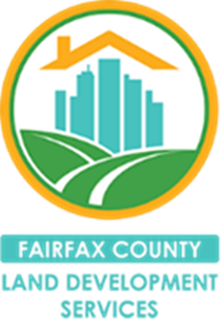 Building Inspections
Fairfax County building inspections are operating by remote inspections only using video apps.
To enable remote inspections, the inspection requestor must have an electronic device that can connect with county inspectors who are all equipped with an Apple iPhone.  Use the following methods and refer to our Contractors Guide to Remote Inspections to connect with a county inspector.
FaceTime:  connecting with a county inspector is easy using FaceTime. When it is time for your inspection, the county inspector will FaceTime the telephone number in the inspection request (ensure this number belongs to the person in the field accommodating the remote inspection).  This option is not available with Android phones.
Microsoft Teams:   You will need to install the Microsoft Teams app on your device. County inspectors will call in the morning to schedule your inspection time and send you an invitation to your email address. At the appropriate meeting time, join the meeting through the email link provided. Don't for get to turn on your video and unmute your mic.
County inspectors can arrange your remote inspection and available app during their morning calls.  The inspection requestor must be prepared to use their mobile device's camera to show the inspector the areas of construction ready for inspection.  Be prepared to verify the address of the property using your device.  Please also have ladders, flashlights or other tools available for the inspections to be completed.  County-approved plans must still be available onsite.  Video inspections are at the discretion of the inspector and may not be possible in all cases.
Inspection Requests
You must now schedule, modify or cancel your inspections using FIDO.  Inspectors will be phoning their inspection requestors each morning to coordinate that day's inspections.  Beginning Jan. 31, 2022, Household Appliance inspections must be scheduled through PLUS.  More information about PLUS can be found on the Your LDS Guide to PLUS.
Inspections associated with Residential Use Permits (RUPs) must be scheduled by emailing your request to LDSbuildinginspections@fairfaxcounty.gov.
If you wish to suspend your construction project for the duration of the COVID-19 pandemic, the Fairfax County Building Official will extend your permits past the expiration threshold of six-months of inactivity.  However, you cannot continue construction without the mandatory inspections performed.
THIRD-PARTY INSPECTIONS
If you would like to continue your project using county-approved third-party inspections firms in lieu of county inspectors, go to the new Third-Party Inspections Program website.
Site Inspections
Fairfax County site inspections are operating normally and will be visiting active construction sites on their regular schedule. For the safety of Site Inspectors and the community, inspection staff will practice social distancing and minimize face-to-face interactions with customers. Electronic communication will be the primary means of interaction. Pre-construction meetings for small projects may be waived at the discretion of the Site Inspector or conducted remotely through electronic communication. When pre-construction meetings on site are necessary, social distancing should be practiced.