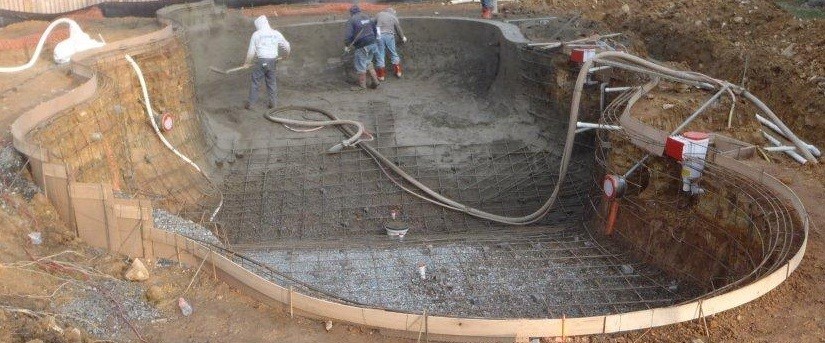 This information is the most common for how to obtain the necessary permits for your project and is not representative of all the conditions you may encounter. 
Permits & Fees
You must obtain a swimming pool building permit for any pool with a surface area greater than 150 square feet, a capacity over 5,000 gallons or more, or a depth of 24 inches or more. You must also obtain a mechanical or plumbing permit (for fuel-fired heaters) and an electrical permit (for lighting, outlets and filter/circulating equipment). A portable, self-contained spa or hot tub on a slab usually only requires an electrical permit.
To demo an existing pool you must obtain a demolition permit, with a submitted plat or grading plan, which will require site, zoning and health (if applicable) reviews. No additional cut-off letters, cap-off's or demo-bonds are required for a pool demo.