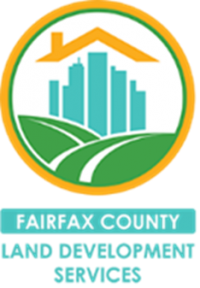 The Land Development Services (LDS) agency has promoted Jay Riat to be Fairfax County's new Building Official and LDS Building Division Director. He began his new position on Monday, July 19. Riat has been with the county for the last nine years, almost all of it with LDS as a commercial plan reviewer and project manager in the Building Division. Prior to coming to the county, he spent six years as a project engineer in the design and construction industry. Riat is a certified building official (C.B.O.), registered engineer (P.E.) and a Project Management Professional (P.M.P.).
The agency has promoted Matthew Hansen to be the Director of the LDS Site Development and Inspections Division (SDID). Hansen spent nearly seven years with the City of Falls Church with responsibilities ranging from site inspection and site plan review to management of capital projects and administration of the city's floodplain management and Municipal Separate Storm Sewer System (MS4) National Pollutant Discharge Elimination System (NPDES) illicit discharge programs. Since coming to Fairfax County in 2017, Hansen has worked in multiple capacities in SDID (Stormwater Reviewer and Branch Chief). Hansen is a registered engineer (P.E.), certified floodplain manager, Stormwater and Erosion & Sediment Control Dual Combined Administrator and holds a master's in business administration. Hansen begins his new role within LDS on Monday, Aug 2. 2021. 
"I look forward to continuing to work with both Jay and Matthew in their new capacities," said LDS Director William D. Hicks, P.E. "The building and site divisions are in capable hands and will thrive under their leadership. Many thanks to Hiba Aziz and Bijan Sistani for their roles in maintaining momentum for the building and site divisions over the last few months," said Hicks.
Contact Name
Mary Mulrenan
Contact Information
Public Information Officer
Fairfax County Land Development Services
703-324-2743, TTY 711