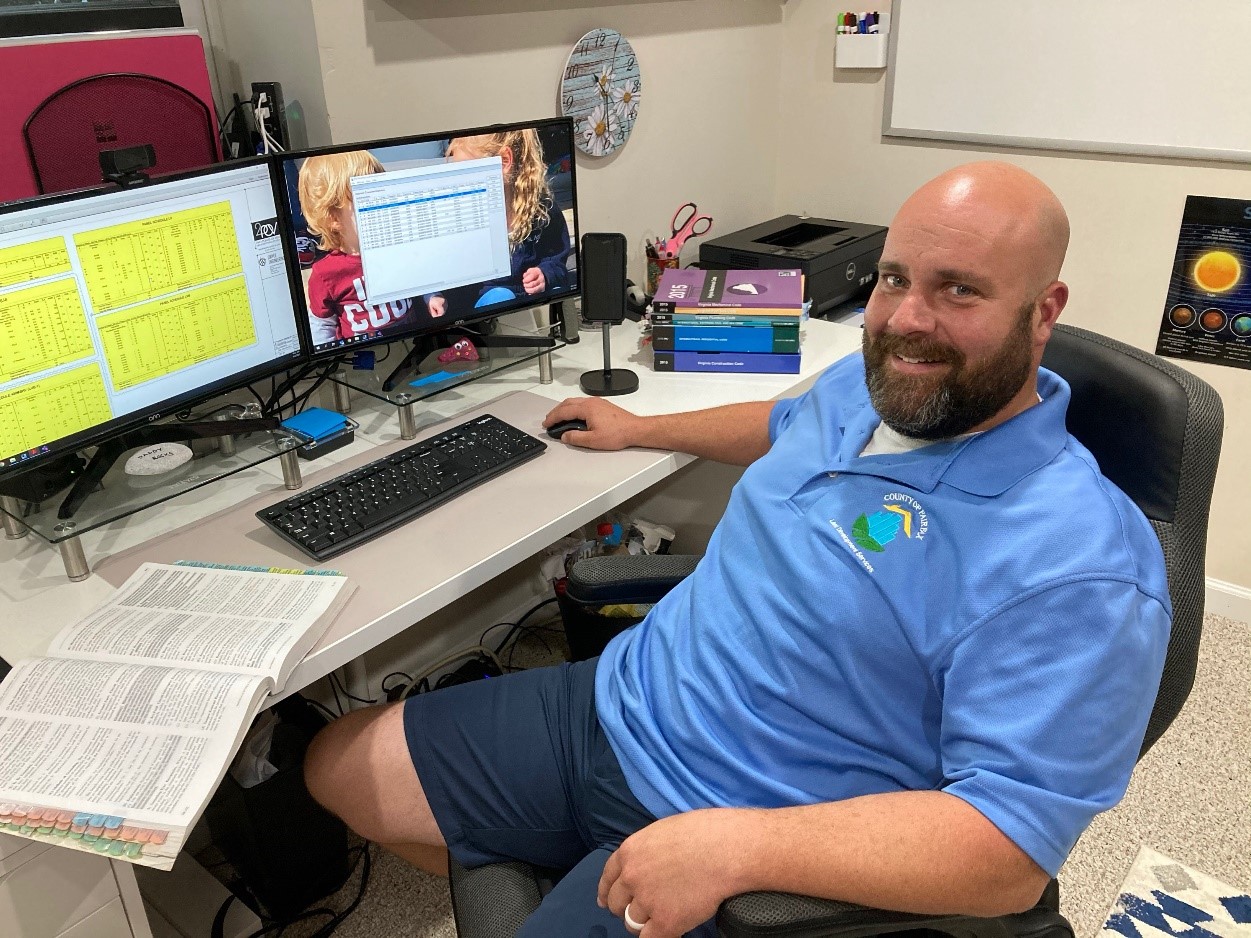 By Aaron Morgan
COVID-19 has affected us in many ways, and it's no different in Fairfax County's Land Development Services. We switched to teleworking overnight last March, and to date, 80 percent of our staff are teleworking including building inspectors.
Inspections are an important component to keeping businesses and homeowners moving forward on their construction projects. Using smartphones and tablets, we are now conducting the majority of our inspections via live video feeds on platforms such as FaceTime, Microsoft Teams, Camino and Skype for Business.
Feedback from customers has been positive, and the efficiencies gained by saving travel time has been a positive to the county. The saved time has been spent on additional inspections per day, code research, assistance to permits staff and training. One of the major successes of virtual inspections has been the consistent process established for inspectors and customers as detailed in our referenced guidelines.
As we move forward to a pre- and post-vaccine new normal, we expect virtual inspections to be here to stay for several inspection and project types. When we go back into the field is still being discussed as we weigh the risks to staff and customers, but until that time, we're all online.