This is a big WOW because we all agree waiting for eAudiobooks is a pain! There's a bit of a long story, and if you want to read it all, keep scrolling. But if you're in a TL;DR hurry, here are the highlights:
Instant access to more than 28,000 eAudiobooks.
No holds.
No waiting.
This is a great new collection acquisition through RBdigital.
The RBdigital app is available for Apple, Android, and Kindle mobile devices, as well as Windows and Mac PCs.
Not all, but most titles in the RBdigital App are instantly available.
The Full RBdigital Unlimited eAudiobooks Story
According to a consumer survey*, 74% of audiobook consumers listen in their car. Residents know what traffic can be like around the County; though the library cannot do much about that, we can certainly help on the audiobook front!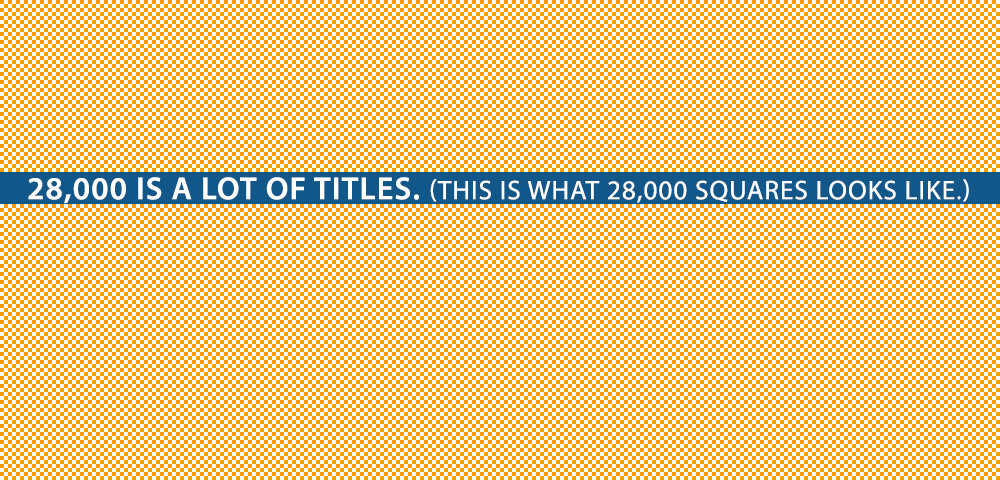 On May 1, Fairfax County Public Library introduced its new instant-access eAudiobook collection offered by RBdigital. This acquisition includes more than 28,000 always available, no waiting eAudiobooks for readers of all ages. That means
A book a day for 76 years
A book a week for over 500 years
If printed and stacked top to bottom, they would be higher than Mt. Denali
Oh, and they are downloadable. No adding to traffic!
That is a lot of reading. And we know you're up for it.
Last year, readers like you checked-out over 1.7 million eBooks/eAudiobooks from the library. 
Readers also placed over 790,000 holds for digital copies. 
The library recognized waiting for eAudiobooks was a growing pain point and continued to work with vendors for solutions feasible within the Collection budget. 
Enter RBdigital Unlimited. This new offering provides instant access to eAudiobooks no holds, no waiting.  This acquisition is made up entirely of eAudiobooks twelve months or older from these five publishers:
Recorded Books,
Tantor Media,
Christian Audio,
Gildan Media,
HighBridge Audio. 
So, while waiting on hold for a library eAudiobook released last week, you can find something of interest available right now. If you are thinking "Only a handful of publishers and "old" books?! What is that about?" Ahem. Its about:
Instantly accessible Pulitzer prize and other award winners, classics, series reads, beach reads, and other genres. Titles, series, and authors include: An American Marriage (Jones), The Overstory (Powers, 2019 Pulitzer), Outlander (Gabaldon), Night (Wiesel), Art of War (Tzu), The Holy Bible (King James version), Modern Scholar series, Prey / Lucas Davenport series (Sandford), Alex Rider series (Horowitz), Amelia Peabody series (Peters), as well as many titles by authors like Garrison Keillor, Harry Turtledove, Walter Dean Meyers, Mercedes Lackey, Meg Cabot, Avi, Beverly Jenkins, Joanne Fluke, and so many others.
Ok, how is this different from the library's current eAudiobooks, you might ask? The library works with multiple vendors for books and audiobooks, both print and digital.  OverDrive is one you may already be familiar with and RBdigital is another. Content in the RBdigital app is both from the Library of Virginia and selected by Fairfax County library staff. It includes eMagazines, digital Great courses, eBooks, eAudiobooks, and now also the instant access eAudiobooks. This means not 100% of the items in the RBdigital app are instantly available, but a majority are. Not 100% of the items in the RBdigital app are eAudiobooks, but the majority are.
We hope you enjoy! Happy reading (or should that be listening?)
Get the RBdigital app from:
The App Store | Google Play | kindle fire