Celebrate Black History Month at the library in February. First, test your knowledge of black history with this quiz then fill in any gaps with library events, books and online and in person resources for additional exploration. 
Attend
Soul in Motion: Back to the Root, Saturday, February 10, 10:30 – 11:30 a.m., Centreville Regional Library. This explosive group of dancers and drummers will explore the rhythms and culture of Western Africa. Interactive fun for the whole family.
Unsung Heroes of the Civil War, Saturday, February 10, 2 – 3 p.m., Martha Washington Library. Learn about the efforts of African Americans during the Civil War. Presented by Civil Defenses of Washington of the National Park Service. Registration required.
Piedmont Bluz, Sunday, February 18, 2 – 4 p.m., Reston Regional Library. Piedmont Bluz Acoustic Duo plays traditional African American folk music. They help preserve this music through workshops and presentations. Sponsored by the Friends of the Reston Regional Library.
Enslaved and Free Blacks Whose Inventions Changed the World Thursday, February 22, 7 - 8:30 p.m., George Mason Regional Library. Learn about the crucial inventions developed by enslaved people which helped cultivate our country. Presented by the National Park Service. Registration required.
Read
Here are a few selected titles on African-American history, but search the catalog or talk to library staff to discover other titles related to inventors, musicians, leaders, authors, artists and other subjects of interest to you.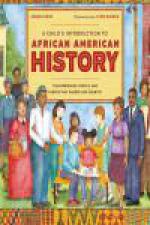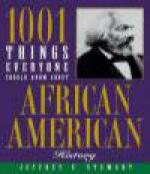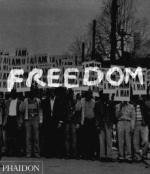 1001 Things Everyone Should Know About African American History by Jeffrey C. Stewart
A Child's Introduction to African American History: The Experience, People, and Events that Shaped our Country by Jabari Asim
Autobiography of a People: Three Centuries of African American History told by those who Lived it by Herby Boyd
Creating Black Americans: African-American history and its Meanings, 1619 to the Present by Nell Irvin Painter.
Freedom: A Photographic History of the African American Struggle by Manning Marable
Life Upon these Shores: Looking at African American History, 1513-2008 by Henry Louis Gates, Jr
Explore
Learn more about the people who made history in two library databases including Biography in Context and Women in History.
Or study your own family tree at Fairfax County Public Library's Virginia Room. The Virginia Room maintains a collection rich in regional history and genealogy including research on African-American ancestors.