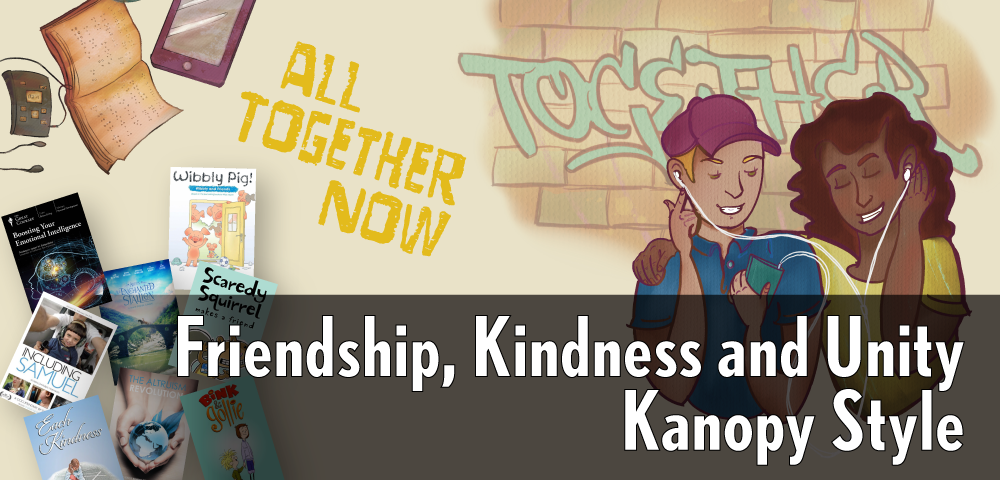 ---
By Dianne Coan, Technical Operations Division Director
---
Fairfax County Public Library (FCPL) is celebrating friendship, kindness and unity this year with its Summer Reading Adventure - All Together Now. While the focus of the Summer Reading Adventure is, of course, reading, that doesn't mean you can't find other ways to embrace these themes. Kanopy and Kanopy Kids, the library's free-to-you streaming video service, has many movies, documentaries and shows that feature friendship, kindness and unity as central themes. Get started with this list of available titles.
*Please note that availability of titles is subject to change.
"Albion: The Enchanted Stallion"
A 12-year-old girl is transported by a magical black stallion to the mystical world of Albion, where she discovers that she is the key to saving an entire race of people.
 
"The Altruism Revolution: Intrinsic Human Kindness vs. Self-Interest"
For generations, we have believed that man is driven by ruthless self-interest. But over the past decade, this idea has been increasingly challenged.
 
"Boosting Your Emotional Intelligence" from Great Courses (24 episodes)
Dr. Jason Satterfield teaches how to identify, monitor and regulate your own emotions – instead of letting your emotions run the show – and how to manage emotions in others.
 
"Including Samuel"
Shot and produced over four years, the award-winning documentary film "Including Samuel" chronicles the Habib family's efforts to include Samuel, who was diagnosed with cerebral palsy, in every facet of their lives.
 
"Each Kindness" (Kids)
Chloe and her friends shun the new girl, Maya, who eventually stops coming to school. When Chloe's teacher gives a lesson about how even small acts of kindness can change the world, Chloe realizes how much better it could have been if she'd shown a little kindness toward Maya.
 
"Friends" (Kids)
It's great to have your friends with you, playing with you, helping you. At least that's what Wibbly thought before they all started trying to help put up his new playhouse! Wibbly decides he can do it on his own, but even that is harder than he thinks. Soon they all realize that by cooperating, they can put up the playhouse in no time.
 
"Scaredy Squirrel Makes a Friend" (Kids)
Scaredy Squirrel is scared to make a friend. After all, they can bite. When he decides the perfect friend would be a goldfish with no teeth, his plan takes a surprising turn.
 
"Bink & Gollie" (Kids) This humorous story relates how compromise helps these two very different individuals remain the best of friends.