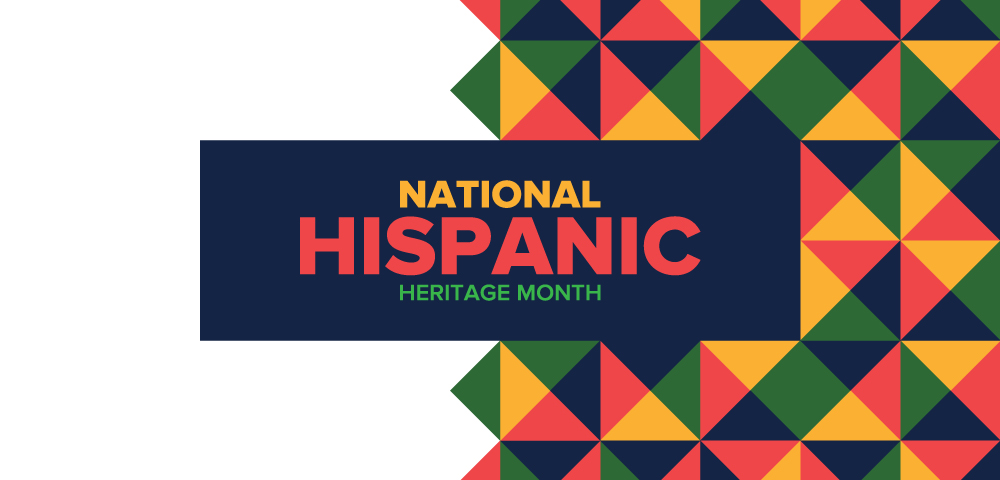 ¡Celebramos! Let's Celebrate!
Mes de la Herencia Hispana  |  Hispanic Heritage Month
During National Hispanic Heritage Month from September 15 to October 15, we recognize the contributions of Hispanic and Latino Americans to the United States and celebrate their heritage and culture.
This special annual tribute to Americans whose ancestors came from Spain, Mexico, the Caribbean and Central and South America is timely. It begins each year on September 15, the day when five Latin American countries celebrate their independence: Costa Rica, El Salvador, Guatemala, Honduras and Nicaragua. Additionally, Mexico celebrates its independence on September 16, Chile on September 18 and Belize on September 21 and Día de la Raza (Columbus Day) is observed on October 12.
HispanicHeritageMonth.org notes that today, 57.5 million people or 18% of the American population are of Hispanic or Latino origin, and this month of appreciation and education is a nationwide reminder of the value of diversity and the importance of intercultural understanding to a thriving society and rich culture.
We're celebrating all month long with events across our locations—see below for the schedule and join us! You can also share in the festivities by learning or practicing Spanish at one of our Spanish conversation groups, accessing our Spanish language early literacy resources, exploring children's books on the subject, discovering life-changing books by Latinos like these 23 suggested by HuffPost or cooking up some Latin cuisine with one of our many cookbooks. For additional ideas and inspiration, ask staff for help finding resources about Hispanic and Latino art, history, dance, music, business and more. 
Library Events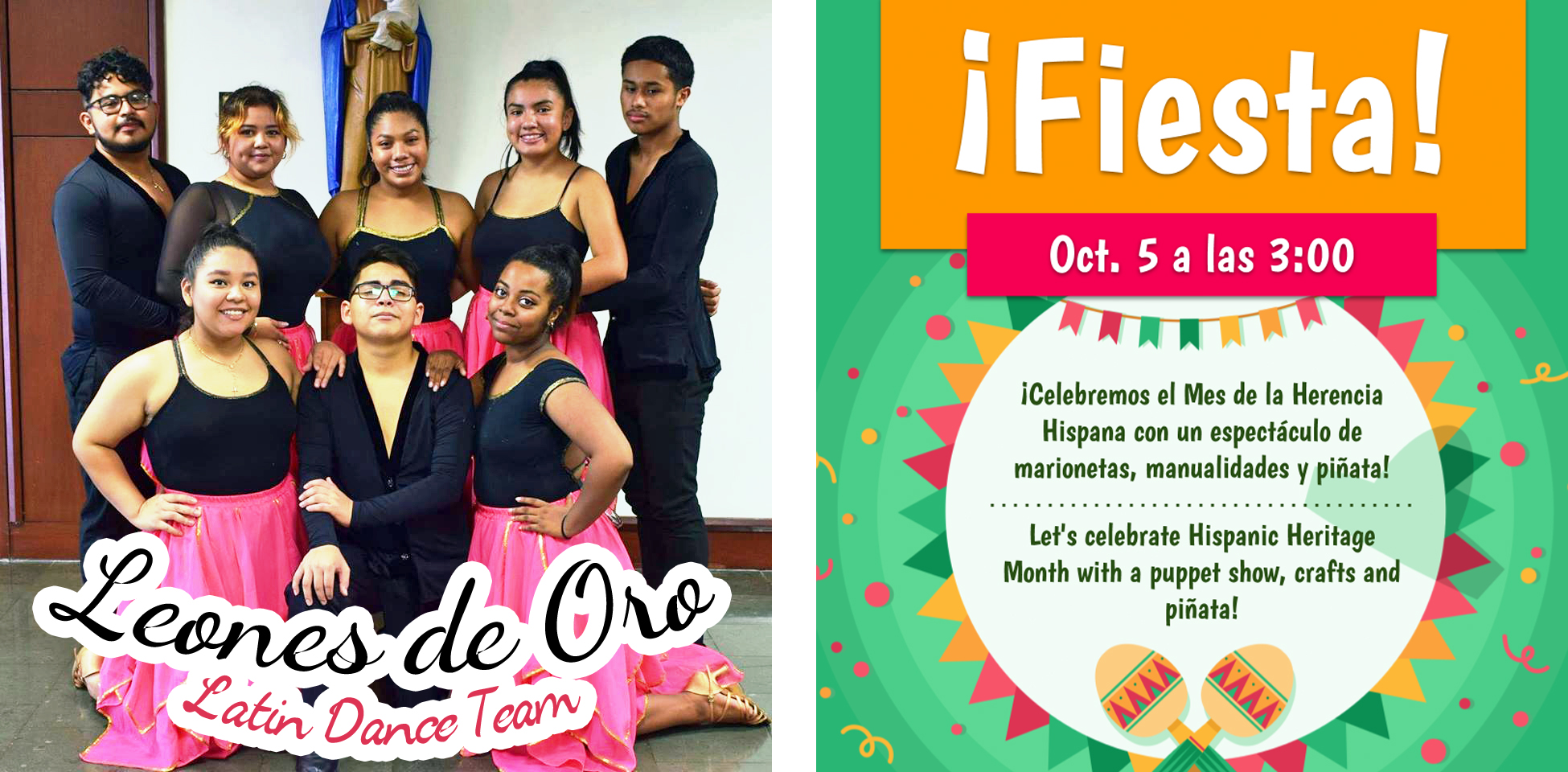 September 2019 | Patrick Henry
Drop into Patrick Henry Library all month long for coloring sheets, word searches, crossword puzzles and other activities celebrating Hispanic Heritage Month. (School age children)
Saturday, September 28, 2-4 p.m. | Richard Byrd
The Leones de Oro Latin Dance Team has performed at the Cherry Blossom Festival and the Kennedy Center, and now they join us to perform in honor of National Hispanic Heritage Month. (All ages)
Saturday, October 5, 3-4 p.m. | Thomas Jefferson
Celebrate Hispanic Heritage Month with a bilingual puppet show, crafts and piñata! (All ages). ¡Ven a celebrar el Mes de la Herencia Hispana con un espectáculo de marionetas bilingüe, manualidades y piñata! (Todas las edades)
Saturday, October 5, 2-5 p.m. | Reston Regional
Join local authors, including award-winning novelist Alfredo M. Del Arroyo and poet and novelist Fernando Gudiel, to celebrate Hispanic Heritage Month. Authors will share selections of poetry and stories. Books available for sale and signing. (Teens-adults)
Saturday, October 19, 10:30-11:30 a.m. | Centreville Regional
Celebrate Hispanic Heritage Month and learn about Spanish culture at this interactive event. Author Tracey Kyle will read from her new releases, Pepe and the Parade and Alpaca Patty's Fancy Fleece with book signing to follow. (Ages 4 - 10)