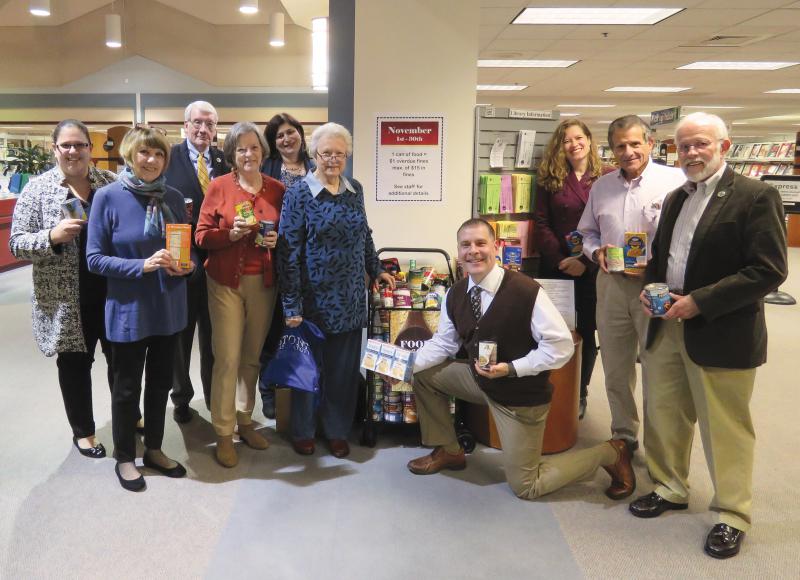 A recent Fairfax County study revealed 8.4 percent of students reported going hungry in the past month due to a lack of food in the home, a factor which impacts a child's ability to learn.
With the library's commitment to literacy and learning, it made perfect sense to partner with Food for Others, a not-for-profit food pantry and food rescue operation, during the month of November to serve Fairfax County families living with food insecurity.
Miriam Smolen, Chair of the Library's Board of Trustees, says the Food for Fines program "helps the library raise food for a worthy cause while raising awareness of an important issue affecting children and learning in the United States."
"The community has been so generous," said Smolen. "Since November 1, more than 4,000 items have already been dropped off at our branches."
Anyone can support their neighbors by bringing canned goods and other non-perishable items to their nearest library branch. Donations can also reduce or eliminate fines accrued on the individual's library card account. Each item donated will erase $1 from a patron's overdue fines up to a maximum of $15.
Non-perishable food items most in need include canned meats and tuna, macaroni and cheese, cereal, peanut butter, stew and chili (canned), pasta and rice, pasta sauce, canned fruit, beans, fruit juice and vegetable oil.
Visit the branch locations webpage for a list of library branches.