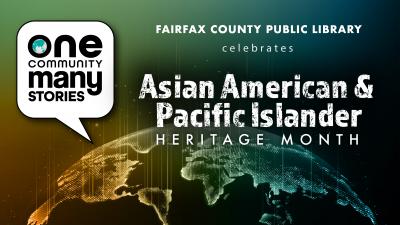 This Asian American and Pacific Islander Heritage Month, Fairfax County Public Library (FCPL) supports statements from the Asian Pacific American Librarians Association and American Library Association condemning ongoing anti-Asian hate crimes.
FCPL serves a large county with a diverse population and works to build community and end racism toward all people of color by replacing violence and fear with inclusiveness and enlightenment.
Your library is committed to the County's One Fairfax policy of social and racial equity. We provide materials, create community programs, and have spaces that are open and welcoming to all.
In the words of Nelson Mandela: "No one is born hating another person because of the color of his skin, or his background, or his religion. People must learn to hate, and if they can learn to hate, they can be taught to love, for love comes more naturally to the human heart than its opposite."
For parents and caregivers working to teach love and tolerance, FCPL offers racial and social equity resources to support your efforts and has curated a list of online resources about the AAPI community. For others wishing to learn more, we offer additional resources and events for all ages this month.