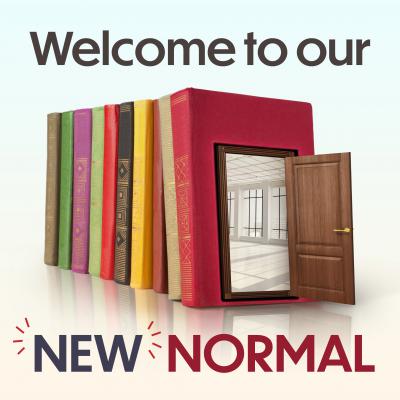 Fairfax County Public Library (FCPL) will resume normal services and introduce new hours Saturday, June 5.
Patrons will once again be able to visit FCPL branches without time or capacity limits to enjoy the full range of library services and resources.
Under the new expanded hours, regional branches will be open:
10 a.m. to 9 p.m. Monday through Wednesday, and
10 a.m. to 6 p.m. Thursday through Sunday.
Community branches will be open:
10 a.m. to 9 p.m. Monday and Tuesday, and
10 a.m. to 6 p.m. Wednesday through Saturday.
Community branches will not be open on Sundays.
Curbside services will remain available to patrons on days branches are open from 10 a.m. to 4 p.m. Learn more about curbside service at the library.
Public PCs will be available for use at pre-pandemic levels: 30-minute sessions, with unlimited sessions per card per day.
In-person library programming, hosted indoors or outdoors, may resume as of June 5. FCPL will continue to offer robust virtual programming for all ages, which can be found on the FCPL online calendar, YouTube channel and Facebook page. Learn about the top 10 ways to access FCPL resources at home.
Available meeting rooms will reopen for public bookings beginning June 5.
FCPL's standard circulation procedures will resume or remain in place. This includes: returned materials will not be quarantined, items will be due after their normal circulation period, fines will be assessed for materials returned late, and holds will expire if not picked up before the pick-up date.
Ask Your Library chat support via the website and text messaging will continue to be available 10 a.m. to 5 p.m. Monday through Friday.
Due to capacity restraints, branches cannot yet accept donations.
Plexiglass shields at customer service desks will remain in place at this time.
FCPL continues to follow Virginia Department of Health (VDH) and local Health Department guidance on mask wearing and social distancing. All visitors are welcome to continue to wear masks, if they choose, and caregivers are expected to ensure that their children ages 5 through 12 follow current masking guidance.
Please do not visit a branch if you have COVID-19 symptoms, have been exposed to someone who tested positive or are awaiting COVID-19 test results.
Please find more pandemic-related information on the county's COVID-19 webpage or the emergency blog.