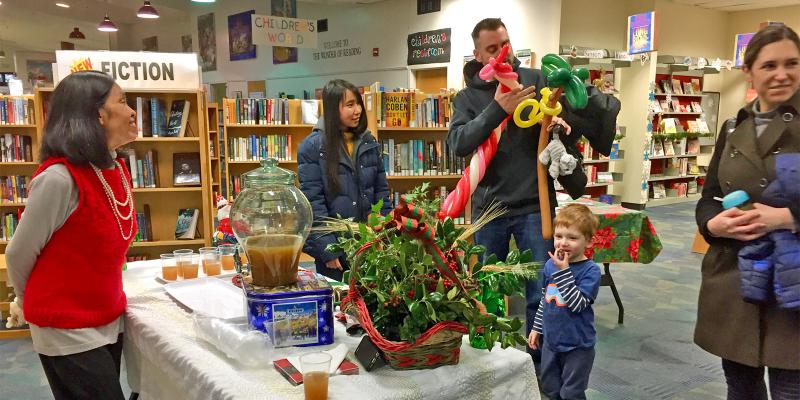 Library branches host free holiday-themed events for kids, teens and adults.
The countdown to winter break is on and Fairfax County Public Library invites families and friends to celebrate the season by spending time together enjoying free holiday-themed activities for all ages.
Throughout the month of December, branches will host dozens of free events for kids, teens and adults. And that includes out-of-town guests! A library card is not required to participate in library events such as storytimes, author visits, holiday open houses, performances, craft activities and more, so FCPL encourages patrons to bring guests to visit the library.
So, ditch the hustle and bustle of gift shopping, house cleaning and playing host and relax with some peace and quiet – or fun and excitement – at the library during the holiday season. Take part in fun and festive programs from crafting and book sales to cooking and yoga.
Read on for highlights of holiday-themed programs and visit our online calendar of events to see the full list of activities taking place in December. Asterisk (*) indicates registration required.
Holiday Highlights