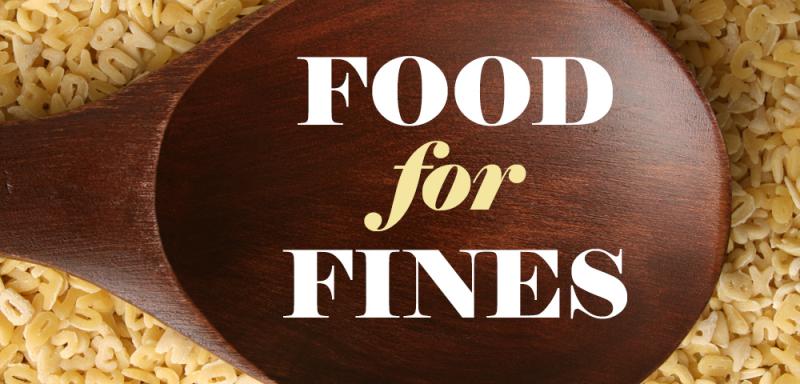 A recent Fairfax County study revealed 8.4 percent of students reported going hungry in the past month due to a lack of food in the home, a factor which impacts a child's ability to learn.
With the library's commitment to literacy and learning, it made perfect sense to partner with Food for Others, a not-for-profit food pantry and food rescue operation, during the month of December to serve Fairfax County families living with food insecurity.
Anyone, including customers without fines and community members without library cards, can support their neighbors by bringing canned goods and other non-perishable items to their nearest library branch. Donations can also reduce or eliminate fines accrued on an individual's library card account. Each item donated will erase $1 from a patron's overdue fines up to a maximum of $15 per account.
Jessica Hudson, Director of Fairfax County Public Library, hopes this year's food drive will be even more popular than 2018's. "Last year was the first time we offered this program, and we collected 12,000 pounds of food for Food for Others," said Hudson. "We're hoping to top that this year." A little interbranch competition could provide additional incentives in the community. "The branch that collects the most amount of food earns a pizza party for the staff," said Hudson.
Non-perishable food items most needed include canned meats and tuna, macaroni and cheese, cereal, peanut butter, stew and chili (canned), pasta and rice, pasta sauce, canned fruit, beans, fruit juice and vegetable oil. This year non-food items such as shampoo, deodorant, diapers, paper towels and toilet paper are also welcome.
Find your nearest library branch.
Jessica Hudson talks to Fairfax County Channel 16 about this year's Food for Fines (video).