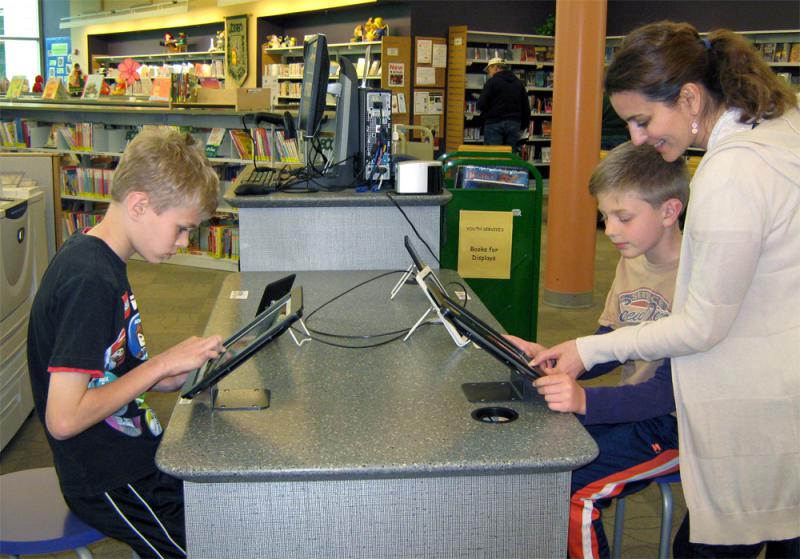 Prepare for a better, more user-friendly experience.
This November, Fairfax County Public Library is launching Polaris, a new catalog, to help you discover our collection of more than 2.3 million books, eBooks, audiobooks, eAudiobooks, movies and more.
The new catalog will feature a more user-friendly experience with an updated design, plus:
Smarter, faster and more intuitive searching.

Account customization, including the abilities to log in with a unique username of your choice instead of your library card number and to choose text notifications.

Auto-renewal, up to three times, of physical items borrowed from the library.

Access to a wish list to save items to borrow later.

The catalog will be available in Korean and Spanish, as well as English.
Please pardon our (digital) dust as we make this upgrade. Here's what you need to know:
The new catalog will launch Wednesday, November 13.

On Tuesday, November 12, all Fairfax County Public Library branches will be closed for the transition to the new catalog.

The old catalog will not be available between November 7 and November 12.

Between October 28 and November 12, customers will not be able to put books on hold, but they can pick up holds placed earlier and check out materials.

During this transition period, no fees will be charged, and due dates will be automatically extended.

You may notice a reduced number of books in the library's Wowbrary newsletter.
For more information, visit the new catalog information page, talk to staff in a library branch, email librarycatalog@fairfaxcounty.gov or watch a short video about the new catalog (also available in Spanish and Korean). We'll also keep you updated on our website and on Facebook, Twitter and Instagram as we approach the launch date, so be sure to follow us and stay tuned.
Thank you for your patience as we work to bring you a more modern, convenient catalog. We can't wait to share it with you!