Grant will support library programs about Americans' best-loved books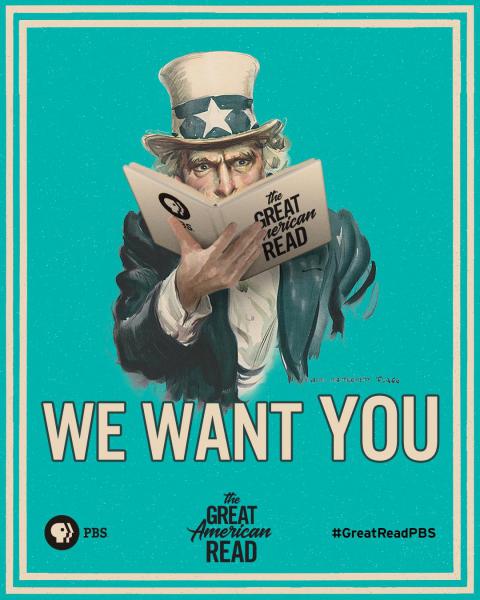 How can we pick just one? If you are asked your favorite work of fiction, can you name it?
The Great American Read, presented by PBS, will explore and celebrate the power of reading. In eight episodes beginning May 22 and ending in October, Americans will select the #1 book from 100 of our best-loved novels.
Fairfax County Public Library is proud to be a participating library in this national celebration of reading. Reston Regional Library is one of 50 libraries nationwide to receive a grant from the American Library Association (ALA) and PBS to host programs around the television series. The Reston branch has the support of and will be working with local PBS station, WETA.
"We are delighted to be part of such a unique initiative that encourages appreciation of reading and the world of discovery opened to us through books," Library Director Jessica Hudson said.
Watch a video about The Great American Read and see the top 100 book list.
The library's programming for "The Great American Read" will kick off with a premiere party for the series and special screenings for each of the episodes; offer a lecture series by local scholars including a roundtable debate on what makes a "great novel;" host writing workshops for adults and teens; hold an author talk by Newbery medal winner and Reston native, Kwame Alexander; and host a green screen photo booth for people to take pictures superimposed onto famous scenes from their favorite of 100 best-loved books in America.