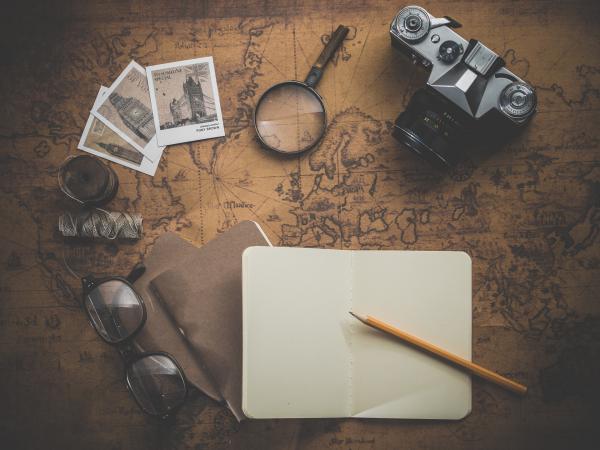 Genealogy Research Takes You on a Journey Back in Time
Documenting an ancestor at a certain place and time are the building blocks of genealogy research. Here are three steps to get you started on your family history research.
Step One: Determining What You Know Already
Effective researchers begin with what they know and work backward in time toward the unknown. And, you probably know more than you think. Are you the keeper of the family history?  Do you have boxes and scrapbooks of photographs and newspaper clippings? Reach out to family elders, friends and neighbors to interview them about your ancestors. Ask specific questions such as "What grade were you in when the family moved?" Record all the answers, even those that don't make sense. They will probably start to make sense as you dig deeper.  
Step Two: Start Organizing Your Material  
Now, what do you do with the information you have culled from scrapbooks and interviews? Acquiring a three-ring binder for each family surname, i.e., your father's last name and another for your mother's maiden name and three-hole punch plastic sheet protectors for documents, clippings and photos is a simple way to start. To help you organize your material, go to Ancestry.com to access its free forms. The "Ancestral Chart" and "Family Group Sheet" will be most useful to a new genealogist or go digital with a Google search for "genealogy software reviews." There are several different options for organizing files.
Step Three: Start Your Research Online with Library Databases
Have your library card ready and go to the library webpage at www.fairfaxcounty.gov/library. Navigate to "Research Center," then "A-Z Resources" for Heritage Quest. Ancestry Library is another great source, but you must be in a library branch to access it.  
More resources you can find online:
Chronicling America offers free access to almost 15 million pages of U. S. newspapers. FamilySearch requires registration but allows researchers to search records and the Wiki without charge.
Find A Grave provides free cemetery information. Register online to acquire a Library of Virginia account in order to explore military records on Fold3.   
There you have it! You are off to a great start putting together your family tree and learning about your ancestors.
continue your genealogy research
To continue your genealogy research, staff at the Virginia Room suggest the following:
Search WorldCat and the FCPL catalog to discover the thousands of genealogy books that are not found online.
Go to the library or use Interlibrary Loan to look at them.
Don't forget the most important resources—a genealogy reference librarian and various classes and events offered throughout the year.
Visit the library's Virginia Room page and the library's Event Catalog for more information.