Update (2/21/23): Camp Fairfax Registration to Reopen with Staggered Enrollment Dates. Learn More>
Registration for 2023 Camp Fairfax begins on Tuesday, February 21, 2023, at 8 a.m. The summer day camp is open to rising first through seventh graders living in Fairfax County or the City of Fairfax.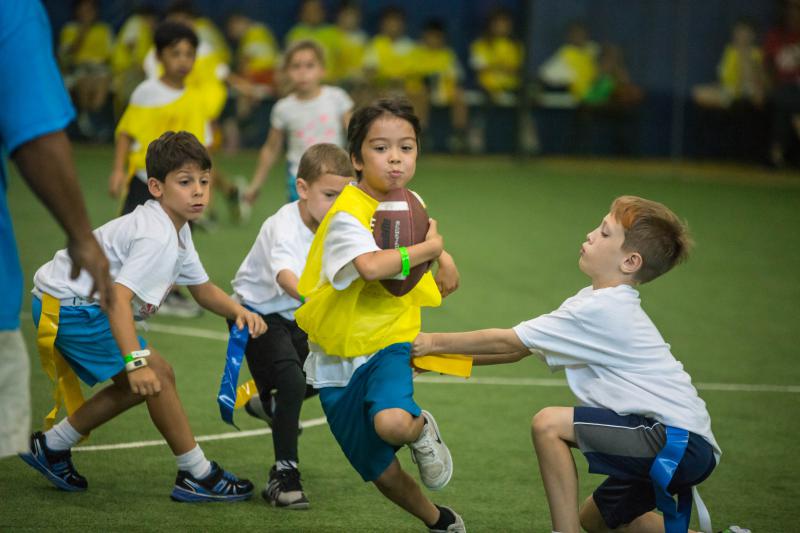 Camp Fairfax gives campers the opportunity to explore interests in performing arts, visual arts and sports/team-building. SACC's experienced and dynamic teachers are dedicated to guiding children through activities designed to nurture their creativity and develop their talents and skills. Located in 35 convenient locations throughout Fairfax County in both public schools and community centers, each camp offers three cabins to explore:
Artists' Cabin – Campers explore a variety of art forms such as painting, sculpture and textile design.
Performers' Cabin – Campers express themselves creatively through song, dance, and storytelling while learning the fundamentals of theatrical production.
Athletes' Cabin – Campers will enjoy fun field day games and team building challenges, while learning to play various sports like flag football, basketball, soccer and pickleball. 
Campers will also enjoy time outdoors and participate in field trips. Breakfast, lunch and afternoon snack will be provided.
Camp hours are 7:30 a.m. – 6:00 p.m. Dates vary by location:  
Community Centers
Weekly Sessions from Tuesday, June 20 – Friday, August 18, 2023
(Closed Monday, June 19 and Tuesday, July 4)
Fairfax County Public School Sites
Weekly Sessions from Monday, June 26 – Friday, August 4, 2023
(Closed Tuesday, July 4)
Space is limited. Registration opens at 8 a.m. for families requesting services online or over the phone. Families with confirmed services will be billed one month in advance; payments are due by the 28th of each month. Weekly session fees will be finalized in May. A sliding fee scale is available based on Adjusted Household Income. Discounts are available for families with two or more children enrolled. Employment is not required for Camp Fairfax eligibility.
For more information, including locations, fees and registration options, please visit the 2023 Camp Fairfax page.
Contact Name
Cristin Bratt
Contact Information
Cristin.Bratt@fairfaxcounty.gov