Fairfax Athletes Stand Together (F.A.S.T.) is a collaborative network of county government, community nonprofits and athletic organizations from around the county. Together, they utilize their combined resources to provide valuable assistance to underserved populations in Fairfax County.
F.A.S.T. seeks to provide those in need with quality of life essentials (including food, clothing and other household items).
F.A.S.T. strives to cultivate opportunities to remove language, access to equipment and facilities, transportation and financial barriers for athletic participation in Fairfax County.
F.A.S.T. facilitates the open exchange of information to emphasize best practices which cultivate a positive and rewarding experience for players, coaches, officials and spectators.
National Youth Sports Survey 2019
In February 2018, President Donald Trump issued Executive Order 13824, titled "President's Council on Sports, Fitness & Nutrition," which directed the Health and Human Services Secretary, Alex M. Azar II, to develop a national strategy on youth sports (National Youth Sports Survey, 2019).
Did you know that according to the National Youth Sports Survey (2019), there are a number of barriers that can keep youth from starting sports, including:
Lack of access to play spaces.
Cost, like participation fees and equipment.
Lack of physical literacy (the ability, confidence and desire to be physically active for life).
Additionally, did you know that in 2017 only 58 percent of youth ages 6 to 17 participated in team sports or took sports lessons?
Federal data highlights include:
Only 46 percent of non-Hispanic black youth and 50 percent of Hispanic youth participated in a sports team or sports lesson, compared to 66 percent of white youth.
Only 49 percent of girls in high school participated on at least one sports team in the past year, compared to 60 percent of boys.
 Only 41 percent of youth from low-income households played sports, compared to 76 percent of youth from high-income households.
Only 39 percent of youth who identify as gay, lesbian, or bisexual played on at least one sports team, compared to 58 percent of heterosexual youth.
 Only 24 percent of youth with cerebral palsy, 28 percent with autism spectrum disorder, and 31 percent with Down syndrome participated on a sports team or took sports lessons during the previous year.
Only 45 percent of youth from households with less than a high school education participated in sports, compared to 73 percent of youth from households with a college degree or higher.
Everyone has a role to play in promoting youth sports! Check out the top 10 things to know about the National Youth Sports Strategy here. 
Download a copy of the National Youth Sport Strategy here.
 
Food/Clothing Drive Upcoming Events
Third Annual Sharing Shoes Free Basketball Clinic - Spring 2022
Get top-notch instruction from one of the premier nationally ranked programs in the DMV! Interact and learn from Coach Farello and staff while learning skills from current players that translate both on AND off the court. Clinic will be held at a date to be determined in the spring of 2022 at PVI High School (42341 Braddock Rd, Chantilly, VA 20152). It is open to boys and girls in third through eighth grades. Players must bring their own water bottle and basketball. Slots are limited to 150 participants, so register early! Register at https://www.cognitoforms.com/SharingShoes1/_3rdAnnualSharingShoesBasketballClinic.
Past Events
In collaboration with Sharing Shoes, F.A.S.T successfully distributed over 100 pairs of donated shoes to the residents of Audubon Estates in Alexandria on December 1, 2021 (see the flyer).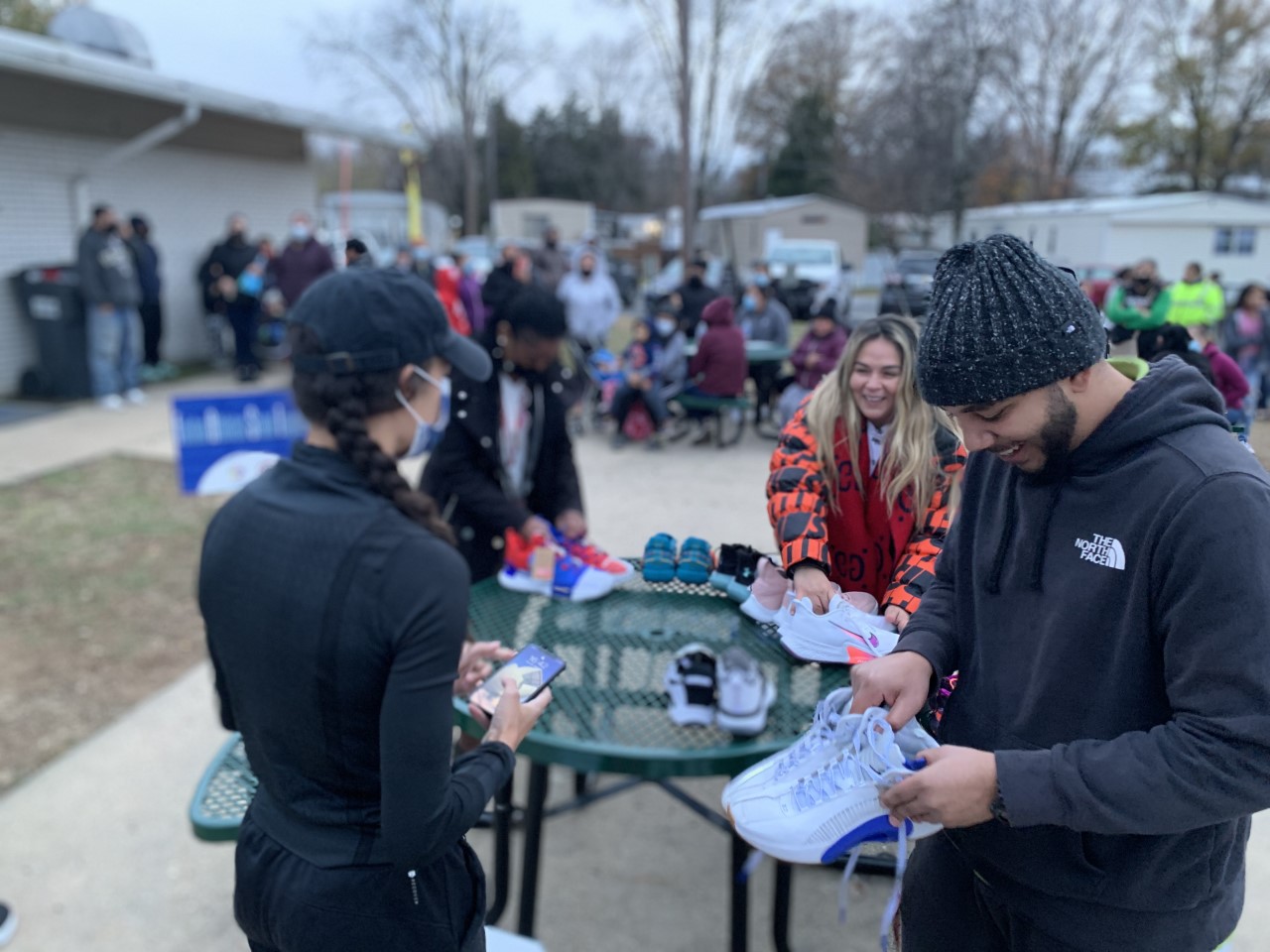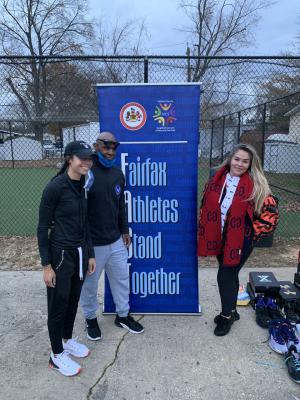 F.A.S.T and Sharing Shoes supported the Fairfax County Culmore Soccer Camp by distributing 50 new and gently used sneakers and cleats to participants and the surrounding community on July 21, 2021.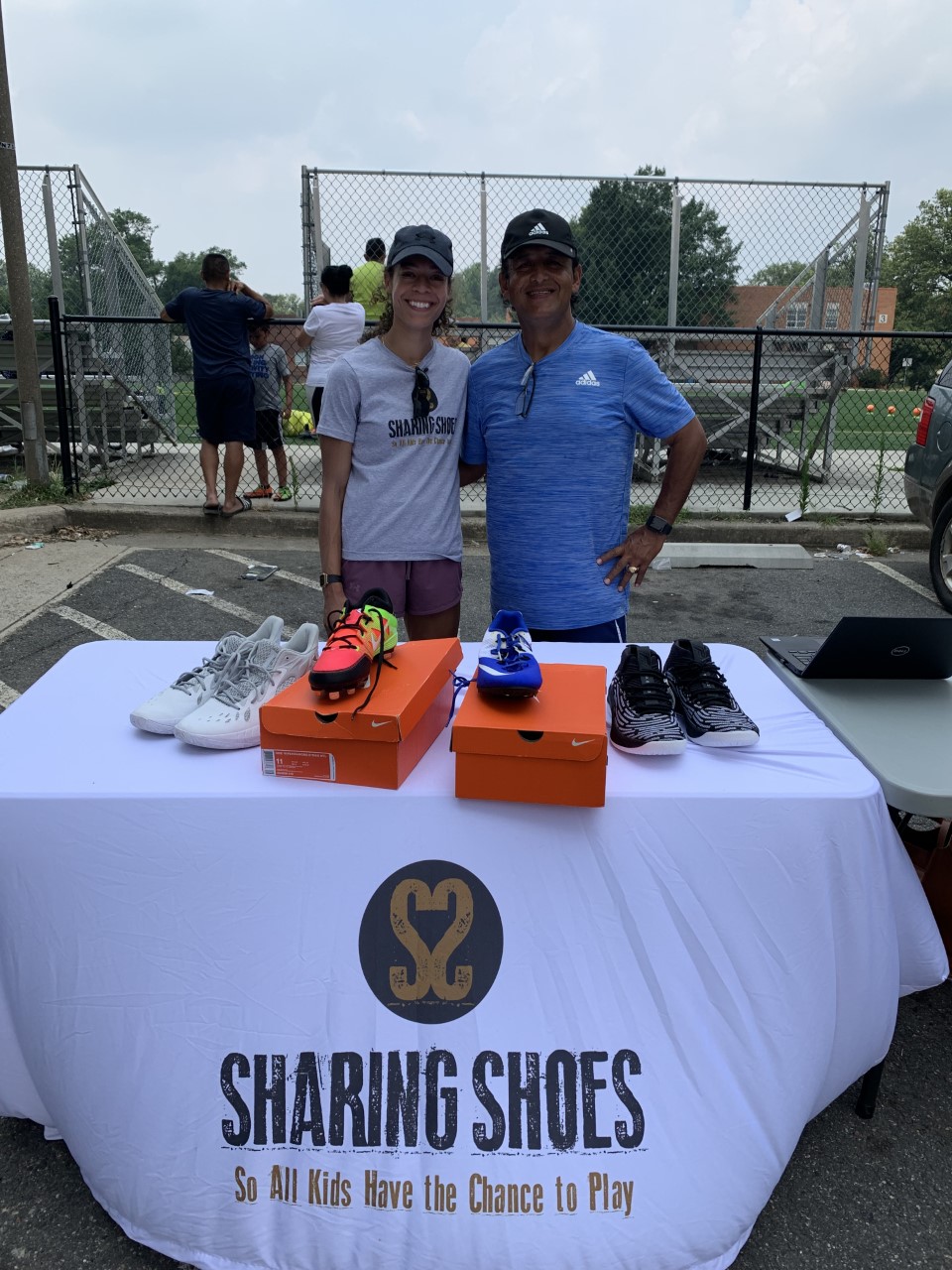 Second Annual Sharing Shoes Basketball Clinic - December 1, 2019