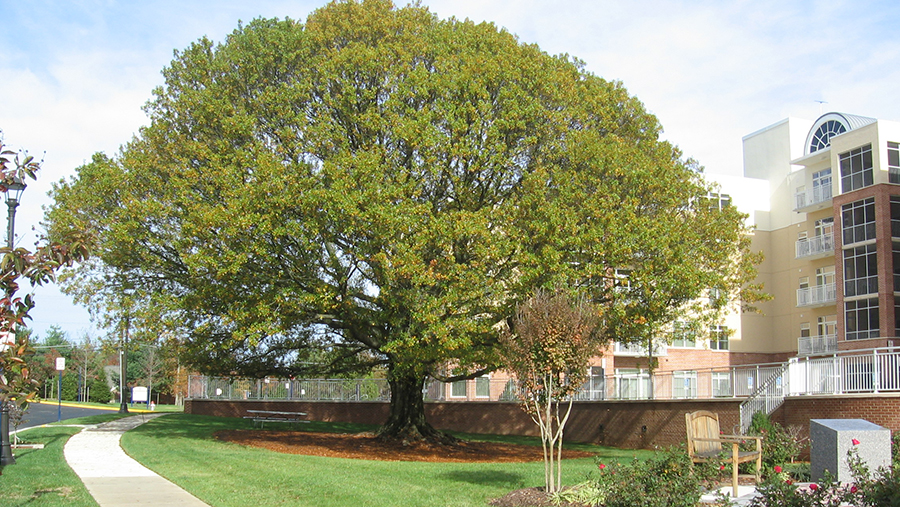 Look closely and you'll see that the trees in your backyard and in our neighborhoods are beginning to turn green. And despite our cooler than usual spring, in just a few weeks trees will be sprouting leaves everywhere. And we do mean everywhere – did you know there are approximately 44 million trees in our county?
Trees are an important part of our community that provide a lot of benefits to us beyond shade on a hot summer day. There's a lot you should know about trees and why we need you to plant more!
 
7 Things to Know About Our Trees
Tree cover in Fairfax County is 57 percent.
The most common species in our county, in order, are the American Beech, red maple and the tulip tree.
Trees in the county remove 4.538 tons of pollution each year.
Our trees produce 232.9 thousand tons of oxygen per year.
Trees in the county provide building energy savings of more than $34 million per year.
The trees in our county have a structural value of more than $32 billion.
Fairfax County earned the Tree City USA designation for the 35th consecutive year.
 
Why We Should Plant More Trees
We encourage you to increase the county's tree cover and consider planting trees (or adding more trees) to your property. Here are two good reasons:
Energy conservation: Homes with shade often have energy costs that are 20-25 percent lower than those without. Plant trees about 20 feet away from your home on the western exposures for optimum energy conservation.
Increased property values: Healthy, mature trees add an average of 10 percent to a property's value.
Protecting Trees From Pests
Emerald ash borer, gypsy moth and the fall cankerworm are just a few of the pests that can harm or kill our trees. It takes a communitywide effort to keep our trees healthy and information is provided below for you. If you have questions regarding these and other forest pests call us at 703-324-5304, TTY 711.
Big Trees
The Fairfax County Tree Commission and our Urban Forest Management Division have developed a county database of Big Trees to promote public awareness and appreciation of these trees as the largest of their species. Big Trees, also called Champion Trees, are strictly rated by size, including circumference (in inches), height (in feet) and 25 percent of the average crown spread (also in feet). The total of each score determines the largest tree.
More Resources