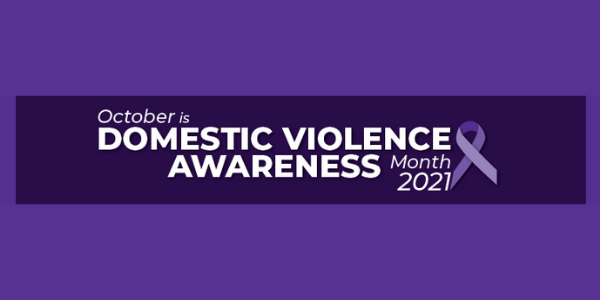 Domestic violence resources include 24-hour hotline, hospital accompaniment services, counseling, support and more.
All services are free, confidential and anonymous.
Education and outreach services available to help support your community.
Domestic violence happens everyday in our community.
We have resources available to help those in need year-round. The Department of Family Services' Domestic and Sexual Violence Services offers compassionate and comprehensive state-accredited programs for women, men, teens and children who have been affected by domestic and sexual violence, stalking and human trafficking.  
Domestic violence is a family, community and public health issue with widespread ripple effects that impact all of us. Anyone can make a difference by familiarizing themselves with these resources and sharing them with those who may benefit. 
All of the county's domestic violence services are free, confidential and anonymous (with the exception of ADAPT, which incurs a small charge).
 
Help is Always a Phone Call Away
If you are in immediate danger, call or text 911. 
If you or someone you know is experiencing abuse, call the Domestic and Sexual Violence 24-Hour Hotline at 703-360-7273. Hotline Advocates are available to help and can access over 140 languages to support residents. These services are provided to all, regardless of sexual orientation, gender or gender identity. 
Our trained advocates understand the complex issues involved with domestic violence, sexual violence, stalking and human trafficking. Services include:
Crisis Support
Information and Referral
Options Counseling
Safety Planning
You Don't Need to Go Alone
For those who need medical attention but are afraid to go to the hospital alone, the county offers hospital accompaniment services. Trained Hospital Accompaniment Advocates are available to you regardless of whether you report the assault to the police or not.
Advocates provide emotional support, answer questions about reporting options, stay with you while evidence is collected and share information about available resources. The advocate's role is to provide support prior to, during and after the examination. 
In-Person Services for Victims and Families
The Fairfax County Domestic Violence Action Center (DVAC) is a comprehensive, co-located service center that provides culturally responsive information and support services for victims of domestic and sexual violence, stalking and human sex trafficking, and their families. They partner with 15 agencies and nonprofits throughout Fairfax to provide comprehensive services including shelter, legal assistance, counseling, advocacy and more. There are multiple DVAC locations throughout the county with some appointments available into the early evening. 
Counseling and Support Services
If you or a family member have experienced domestic or sexual violence, stalking, teen dating violence or human trafficking, one of our trained counselors can offer short-term services at no charge. Counseling is also available for people who are secondary survivors – parents, siblings, friends or other loved ones who have been impacted by violence. 
The county offers individual, family and group counseling options, both in person and virtually (telehealth). Counseling can help you feel safe, cope, grow, find support and talk through your experiences. Call 703-324-5730 or visit the counseling services webpage to learn more. 
For adults who have been physically, emotionally or sexually abusive to a spouse, partner, child, parent or other family member, the county offers an 18-week violence intervention program called ADAPT (Anger & Domestic Abuse Prevention Treatment). One of the few programs of its kind in the U.S., ADAPT teaches emotional regulation skills using a compassionate approach.
 
Education and Outreach
We are committed to raising awareness throughout Fairfax County about domestic violence, sexual violence, stalking and human trafficking. We have a team that can provide education and outreach that can help raise awareness year-round. Contact the Outreach and Education Services team to request a presentation or to seek assistance on ways you can support your community.