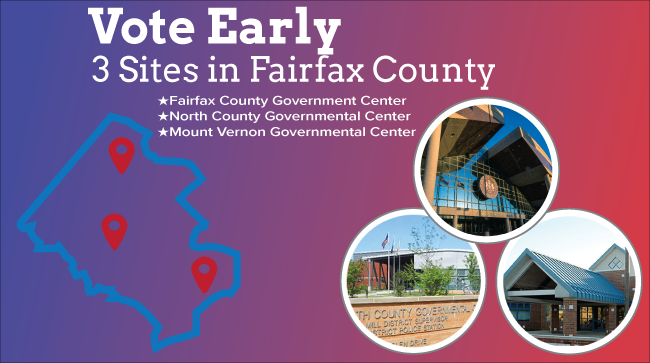 Early voting begins on Friday, Sept. 17 for the Nov. 2 general election for Virginia governor and other state offices.
Three early voting sites will open that day, and voters can cast their ballots at any of these locations across the county:
The Fairfax County Government Center will be open for early voting on weekdays from 8 a.m. to 4:30 p.m. At the Mount Vernon and North County Governmental Centers, however, voting hours are from noon to 7 p.m. on weekdays.
These three sites also will be open on Saturday, Sept. 18 from 9 a.m. to 5 p.m.
Any registered Fairfax County voter can vote early, and Oct. 30 is the last day for early voting.
USE A BALLOT MARKING DEVICE
Early voters will be offered the use of an electronic ballot-marking machine called an ExpressVote. Instead of filling out their ballot by hand, voters use the machine's touch screen. The ExpressVote then prints out a paper ballot that voters use to cast their vote in the voting machine—no different than ballots marked by hand.
While the county has offered the ExpressVote for many years, election officials are strongly encouraging its wider use this year. It ensures that voters don't miss any races on the ballot, as well as prevents them from accidentally voting for more than one candidate per office. Ballot marking devices produce an auditable paper ballot, and technology, like the ExpressVote, is widely used in many other states.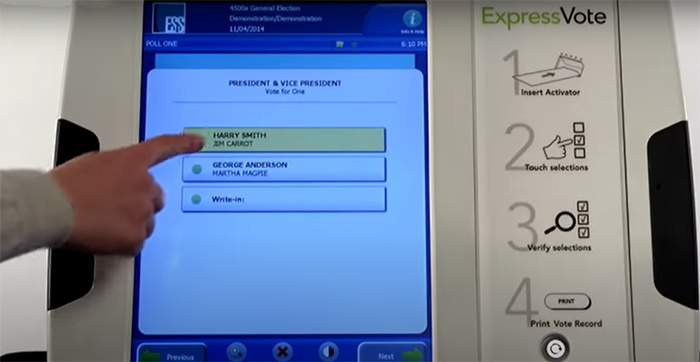 MORE EARLY VOTING SITES OPEN OCT. 21
An additional 13 early voting locations will be offered beginning Thursday, Oct. 21. Voting hours at these locations will be from noon to 7 p.m. on weekdays.
Every early voting site also will be open on Saturday, Oct. 23 and 30 from 9 a.m. to 5 p.m. and on Sunday, Oct. 24 from 1 to 5 p.m.
WHAT'S ON THE BALLOT?
The following offices are on the ballot on Nov. 2:
Governor
Lieutenant Governor
Attorney General
House of Delegates
There is also a $360 million public school bond on the ballot.
WHAT TO BRING WHEN VOTING EARLY
By law, voters must show identification when they vote — but a photo ID, like a driver's license, is no longer required. You may use as ID a copy of your:
Current utility bill
Bank statement
Government check
Paycheck
Other government document with the voter's name and address
Of course, photo IDs remain an acceptable form of identification — and you can even use an expired Virginia driver's license no matter how long ago it expired.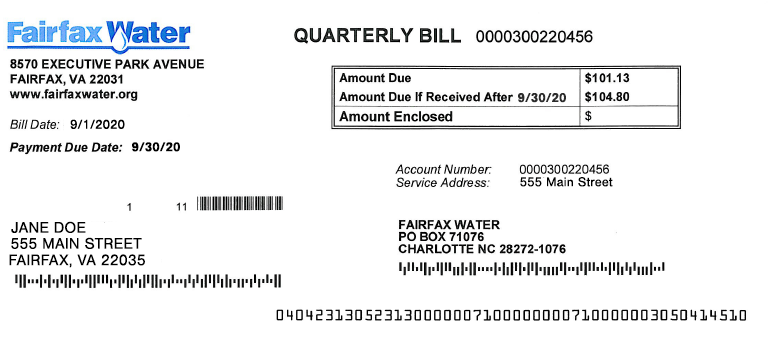 VOTING BY MAIL
Absentee ballot mailing will begin on Sept.17 for those voters who have requested to receive a ballot by mail
Cast ballots can be returned by mail, or they can be put in a drop-off box at any early voting site during the hours they're open. There is also a secure, 24-hour drop-off box available outside the Fairfax County Government Center.
However voters choose to return their mail-in ballots, they still must sign the return envelope, and a witness signature is also required. (Earlier during the pandemic, state lawmakers exempted voters from providing a witness signature if they felt unsafe, but this legal requirement is now back in place for Nov. 2 and future elections.)
To have a ballot sent to you, apply by Oct. 22 at 5 p.m. Any registered voter can vote by mail without needing a reason or excuse.
The fastest and most secure way to apply for a ballot is online on the Virginia Department of Elections website. Your Virginia driver's license number is needed to apply online, along with the last four digits of your Social Security number.
MORE INFORMATION
For questions or more information about voting and deadlines, contact the Fairfax County Office of Elections at 703-222-0776, TTY 711.
#  # #