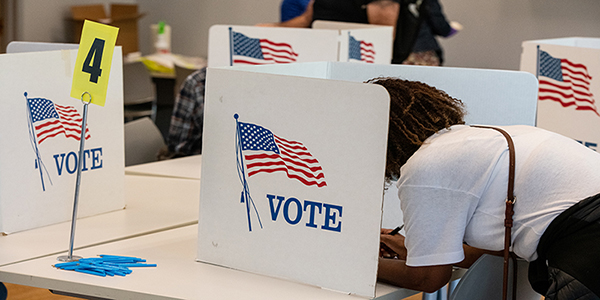 Tomorrow, Tuesday, Nov. 2, is Election Day, and here's what you need to know about how and where to vote.
Voting on Election Day, Nov.2
Every polling place will be open on Tuesday from 6 a.m. to 7 p.m.  If you are in line by 7 p.m., you will be able to vote.
Before you vote, double check your registration status and your polling place. Besides looking on the state's elections website, you also can find your polling place by looking at the personalized sample ballot the Office of Elections mailed to every voter.
Please vote safely. Wear a mask and follow social distancing guidelines.
Planning to vote in-person on November 2? Bring a mask and remember to wash your hands afterwards. More information about voting safely can be found here https://t.co/ninFIX98HB pic.twitter.com/lKAO3pLtL3

— Va Dept of Health (@VDHgov) October 27, 2021
WHAT TO BRING WHEN VOTING
By law, voters must show identification when they vote — but a photo ID, like a driver's license, is no longer required. You may use as ID a copy of your:
Current utility bill
Bank statement
Government check
Paycheck
Other government document with the voter's name and address
Of course, photo IDs remain an acceptable form of identification — and you can even use an expired Virginia driver's license no matter how long ago it expired.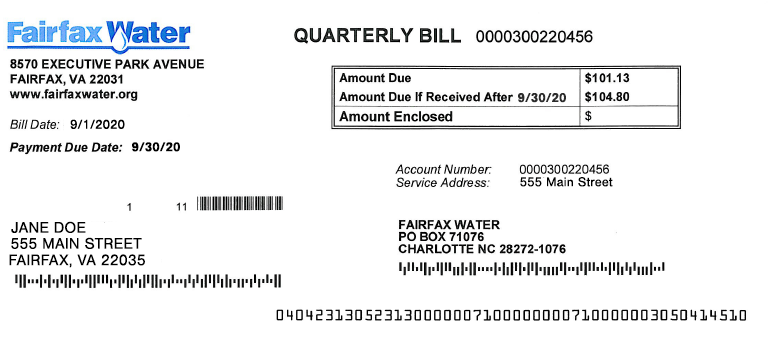 Please do not bring a firearm with you when go to the polls. By state law, guns are banned at every polling place.
WHAT'S ON THE BALLOT?
The following offices are on the ballot:
Governor
Lieutenant Governor
Attorney General
House of Delegates
There is also a $360 million public school bond on the ballot.
Voting by Mail
Return your mail-in ballot now. You have two options: in a drop box or by mail.
Ballot drop boxes will be offered at every polling place until 7 p.m. on Election Day — and you may use a box at any polling place. Or use the secure 24-hour drop box outside the Fairfax County Government Center that's available now through 7 p.m. on Election Day.
Of course, you also may return your ballot in the mail. However, it must be postmarked by Election Day, and it must be received by the Office of Elections by noon on Friday, Nov. 5. Vote-by-mail ballots received after this date won't be counted, so you may want to consider using a drop box instead.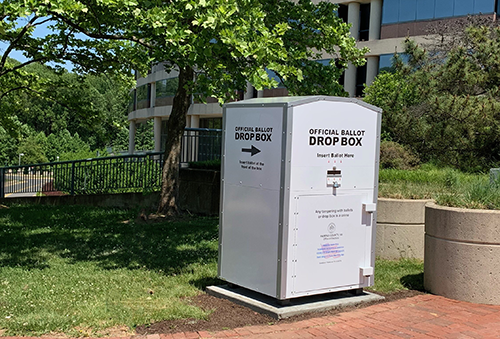 MORE INFORMATION
For questions or more information about voting, contact the Fairfax County Office of Elections at 703-222-0776, TTY 711.