Hispanic Heritage Month, which honors the cultures and contributions of both Hispanic and Latino Americans, is celebrated nationally and locally Sept. 15 through Oct. 15. 
Based on the recent Census data, Hispanics/Latinx make up more than 17% of the fabric of our nation and accounts for more than half of the country's population growth. 
County Recognition
Our Board of Supervisors recognized the month at its Sept. 14 meeting by noting that the "Latinx and Hispanic communities represent a vibrant and thriving part of our diverse county, have been an important part of our past, and play a vital role in shaping Fairfax Counyty's future"  
The board also highlighted that these communities continue to make diverse contributions to the cultural, educational, economic and political viability of our country and county.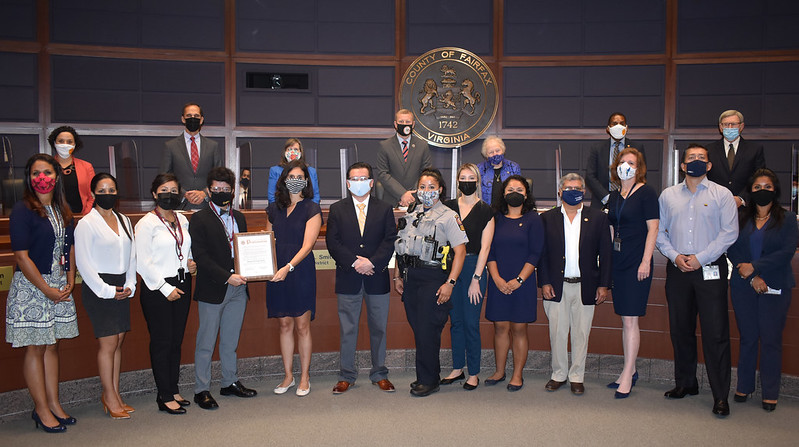 Our Police Department is also highlighting several Hispanic officers this month on its social media pages (Twitter and Facebook). 
Hispanic Heritage Month honors the history, culture, influence, achievement and contributions from Hispanic communities to our Country. This annual celebration takes place from Sept 15 to Oct 15. We will highlight several Hispanic officers as part of Hispanic Heritage Month. pic.twitter.com/EAXPp2nZBR

— Fairfax County Police (@FairfaxCountyPD) September 15, 2021
In addition, our Health Department is recognizing community members who have helped promote public health during the past year. These everyday heroes are being featured on its social media pages (Twitter and Facebook).
COVID-19 Response
During the pandemic, the Hispanic and Lantinx communities have played a key role in the county. These groups have worked tirelessly to ensure that the community received resources and services to reduce the impact of COVID-19. 
This includes targeted community testing clinics, establishing health and safety guidelines, and vaccine information distribution.
Definitions
Hispanic refers to a person who is from, or a descendant of someone who is from, a Spanish-speaking country.
Latino/a or Latinx refers to a person who is from, or a descendant of someone who is from, a country in Latin America.
Follow Us en Español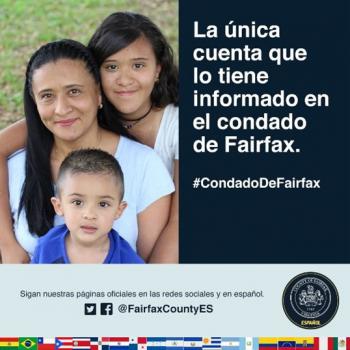 Over the past year, we have expanded our efforts to communicate with our Hispanic and Lantinx communities en Español! 
Follow the County's official En Español social media pages and blog for county updates and information in Spanish. Whether it's security alerts, housing information, local events or health updates, we've got you covered. 
Help us spread the word about this great source of information. Follow, like and share @FairfaxES with all your contacts!