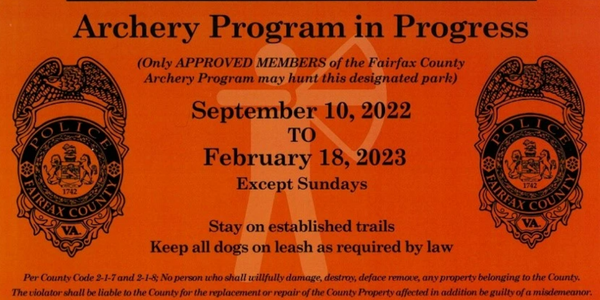 Our annual Deer Management Archery Program is underway until Saturday, Feb. 18.
The archery program began more than a decade ago as part of an integrated plan to reduce and stabilize the white-tailed deer population in Fairfax County. There are many safety and health hazards related to an overabundance of deer, including deer-vehicle collisions, potential spread of diseases, and environmental damage attributed to deer that can impact the ecosystem.
The archery program is conducted in parks and other locations throughout Fairfax County under the oversight of the Police Department, in collaboration with the Park Authority, NOVA Parks, and other public landholders.