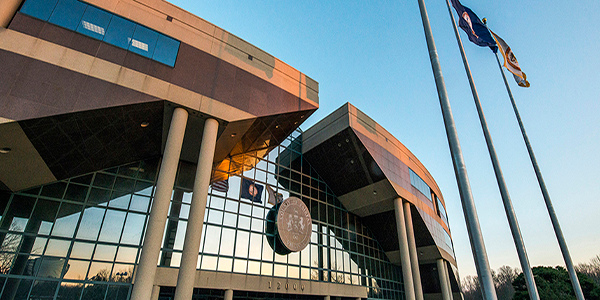 One survey invites feedback from anyone seeking/receiving county services from January 2020 to December 2021.
Another survey focuses on specific business-related departments during the same time period.
Both surveys are open until July 12 and can be translated into multiple languages.
Note: The deadline to complete the survey has been extended to July 12.
COVID-19 is not over in our community as positive cases continue and our littlest children are not yet vaccinated.
But given the long duration of COVID-19, the Board of Supervisors requested a review of the county's response and services from January 2020 through December 2021. This review is taking place in two phases, with the first phase already complete .
To help with the second phase of the review, two surveys are now available for you to help assess the county's response across the entire government (not just health) and for specific business-related interactions.
The surveys will be open until July 5.
They can be translated into multiple languages by selecting the "translate" button on each survey.
Paper surveys also will be available at regional Fairfax County Public Library branches.
NOTE: We are only seeking feedback about Fairfax County Government, not the state or federal government. And for those who live in the independent cites of Fairfax and Falls Church, as well as the towns of Vienna, Clifton and Herndon, we want to hear from you, too, because Fairfax County Government provides key services (but please only include Fairfax County Government experiences, not city or town services).
COMMUNITY SERVICES SURVEY
This general survey is for anyone in our community to provide input on their experiences with county services.
Services and assistance can include health, permits, inspections, voting, taxes, community centers, parks and recreation, transportation assistance, libraries, public meetings, commissions and councils, food assistance, housing assistance, child and adult protective services, public safety services, etc.
BUSINESS-RELATED SURVEY
This survey seeks feedback from businesses and community members who interacted with the following departments and services:
Department of Planning and Development: This includes zoning applications, permits (food trucks, home-based businesses, noise waivers, short-term lodging, accessory living unit, wetlands, etc.), rezonings, Architectural Review Board, comprehensive plan amendments and interpretations.
Land Development Services: This includes building/trade permit applications, building/trade permit plan review, site plan applications, site plan review, parking tabulations, code modification, building/trade permit inspections and site inspections.
Department of Economic Initiatives: This includes RISE grants, PIVOT grants and the microloan program.
Department of Code Compliance: This includes investigation of complaints related to outdoor storage, multiple occupancy, property maintenance, un-permitted construction, and other zoning and building code violations.
Connecting the Countywide Strategic Plan
Your responses will not only inform our COVID-19 review, but they will also help us further identify opportunities for our Countywide Strategic Plan, which serves as a road map to help guide our future work together, focusing on 10 outcome areas that represent the issues of greatest importance to the community and setting a clear, unified, community-driven vision for the next 10-20 years.