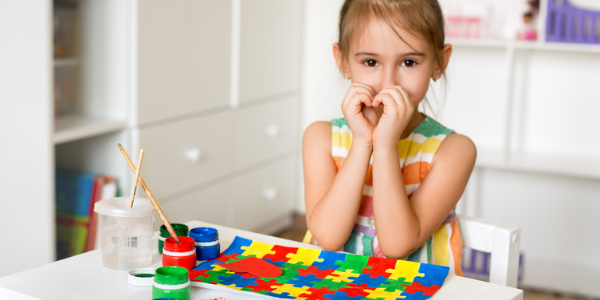 According to estimates from the Centers for Disease Control and Prevention's Autism and Developmental Disabilities Monitoring Network, one in 44 children has been identified with autism spectrum disorder (ASD). ASD is more than four times more common among boys than among girls.
Research suggests that early intervention services can greatly improve a child's development. Here in Fairfax County, we have several resources available.
Parent Resource Center
Fairfax County Public Schools' Parent Resource Center offers free workshops, consultations, a lending library and other options to help support the success of all children, including those with autism, learning challenges and other special needs.
Developmental Disability Services (DDS)
Virginia has three waivers for individuals with developmental disabilities: Building Independence Waiver, Family and Individual Supports Waiver and Community Living Waiver. To find out if you are eligible for one of these waivers, the first step is to contact your local Community Services Board (CSB) or Behavioral Health Authority (BHA).  
When you receive and accept a waiver, you are choosing to have people support you in your home and in your community instead of in a nursing home or other institution.
Who should I contact for an intake?
In Fairfax County, call 703-324-4400 to request a DDS intake.
How long is the wait before a waiver slot is identified?
The Developmental Disability (DD) Waiver Waitlist is a needs-based list. It is not chronological. Therefore, a timeline of how long an individual will remain on the waitlist before receiving a DD waiver is unknown. Please refer to our Department of Behavioral Health and Developmental Services' "Navigating the DD Waiver Manual" for detailed information.
Groups to connect with other parents who support children with autism:
Sensory Room
The Sensory Room at the Providence Community Center provides a relaxing and calming environment for individuals with autism and other developmental disabilities.  A combination of lights, sounds, textures, swings, musical chairs and other interactive elements provide numerous benefits including:
Improved communication and social skills.
Enhanced concentration, focus and memory.
Increased leisure opportunities.
Reduced stress.
"I started taking my son to the Sensory Room at Providence when he was 16 months old. It was great to see him explore the cause-and-effect features right away. It was a perfect environment to observe his strengths and developmental needs away from the familiar home setting. The features of the room provided numerous opportunities for self-exploration and growth. My son has benefitted greatly from his experience in different programs at the Sensory Room and at 30 months still enjoys its different features." -- Poornima, Vienna
"Logan is the best Service Coordinator/Case Manager that I have had the pleasure of working with. She is kind, knowledgeable, professional, reassuring, and caring.  This has been a very rough patch for our family, but she has skillfully guided us gently down the path and we are very grateful that she is our representative and advocate." -- Kathy and John, Richmond
More Resources
For a complete list of community resources, support groups and organizations supporting autism research compiled by the Fairfax Falls Church Community Services Board, visit Autism Resources in Fairfax County.