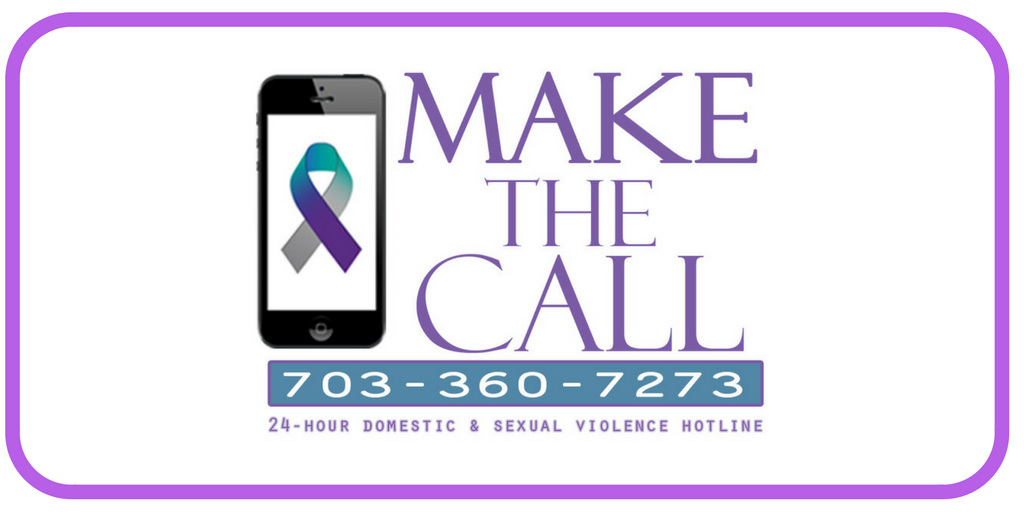 Every month in Fairfax County, domestic violence hotlines ring.
More than 240 calls a month
Victims request 60+ family abuse protective orders
A dozen families escape to an emergency domestic violence shelter
Almost 160 domestic violence arrests are made
Yet experts believe there are many more in our community who may need help but are either afraid to call or don't know where to turn for assistance.
That's why the new "Make the Call" campaign is important to encourage victims, bystanders and offenders to utilize the 24-hour Domestic and Sexual Violence Hotline at 703-360-7273, TTY 711.
What Do Domestic Violence Call Takers Do?
Yolanda Thompson works as county program manager and plays a key role with the 24-hour hotline. "You never know what type of call you're going to get, so you really have to have training in a variety of topics." she said recently on a county podcast.
When victims dial the hotline, Thompson says call takers first ask if they're safe, then proceed to provide resources such as shelter, an advocate, develop a safety plan and more, depending on the circumstances.
When taking calls from victims, concerned family or friends, Thompson says, "We don't want people to necessarily take action because that could put that person in further harm. We want them to speak with the people covering the hotline who receive extensive training to guide and provide resources."