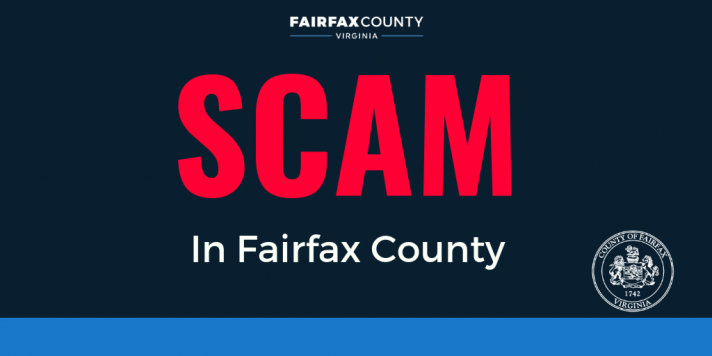 Calls from 703-324-1000 claiming that your Fairfax County data has been compromised are not true; it's a scam.
Do NOT call the secondary number provided and give personal or county information.
Multiple residents are receiving calls from 703-324-1000 (our MyFairfax online portal help line) that claim their Fairfax County data has been compromised and they will need to call another number to set up fraud protection.
This is a scam, or better known as a phone spoofing scam.
Do not call any secondary number and give them personal or county information if you receive this or any similar call. This number is being spoofed, and below is some helpful information when dealing with phone spoofing. If you are supposed to receive a call from MyFairfax, once received, please hang up and call MyFairfax directly.
What Is Phone Spoofing?
Phone spoofing is when scammers show false information, such as local area codes or numbers that look familiar and will try to impersonate a vendor or government agency as the first step to interact with whoever answers the call. The below best practices can help you to identify, or at least avoid, spoofing scams:
Don't answer calls from unknown numbers.
If you receive an unexpected call do not assume it is legitimate. Hang up and call back using a number you can verify on a bill, statement, or official website.
Do not give out personal information, such as Social Security numbers or passwords.
Use extreme caution if pressured for a financial transaction.
If a caller asks you to hit a button to stop taking calls, just hang up.