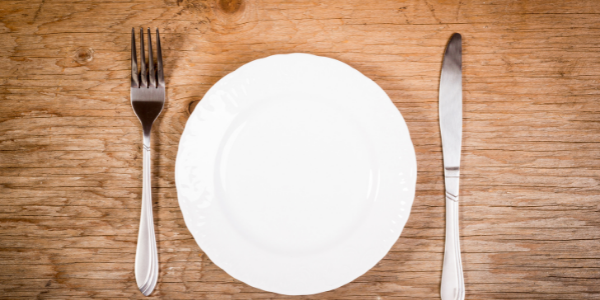 Hunger is not a new problem in our community or nation, but in the wake of the COVID-19 pandemic, unemployment and food insecurity have soared. More than 42 million people may face hunger because of coronavirus and the Capital Area Food Bank estimates that we have 74,000 food insecure residents in Fairfax County.
This is why Feeding America, the nation's largest domestic hunger-relief organization, has designated September as Hunger Action Month, a time when people all over America stand against hunger. 
Hunger in Fairfax County
Food insecurity affects our most vulnerable populations:
Just under 60,000 children qualifying for free and reduced meals in Fairfax County Public Schools;
Monthly caseload of more than 13,000 participants in the Women, Infants and Children Program;
More than 1,000 people served through the Meals on Wheels Program;
More than 43,000 SNAP recipients in Fairfax County.
In response to the increased need created by the COVID-19 pandemic, members from the Fairfax Food Council, Fairfax County Public Schools, Fairfax County Government and a network of over 100 nonprofit and faith communities that provide food to support residents have come together to raise awareness.
How to Get Help
There are many resources available to support those who need food assistance:
Take Action to Help Others
There are several ways you can help support those with food insecurity in Fairfax County:
Help support local food banks through Virtual Stuff the Bus. Monetary donations allow organizations to distribute more food, feed diverse communities, provide fresh food, and keep shelves stocked when donations are low. Here are five reasons to donate virtually:

More Meals – Nonprofits can turn a donated dollar into more meals by purchasing food in bulk or through special discounts from retailers.
Feeding Diverse Communities – Monetary donations allow pantries to purchase culturally appropriate foods, which better meet the needs of the diverse communities they serve.
Fresh Food – Canned and dry food are a vital part of food pantries, but a healthy diet also requires fresh fruit and vegetables, low-fat dairy products and lean proteins – items that can't be collected through food drives.
Less Labor – Nonprofits often rely on the work of volunteers to sort and shelve donations. 
Hunger Never Takes a Break – Having cash on hand helps food pantries keep their shelves stocked during times of the year when donations drop off.

 

Get involved with the Fairfax Food Council and explore ways to improve our food system and support healthy food access.