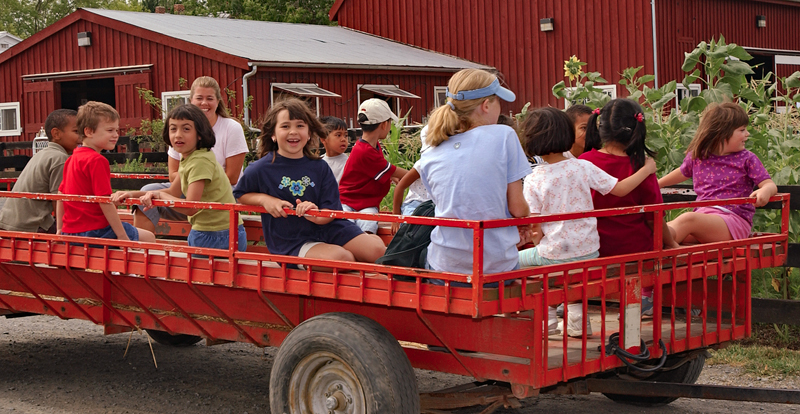 Hours of Operation
Mid-March into November
10:30 a.m. to 4 p.m., daily, weather permitting.
Private wagon rides can be requested. Call at least 24 hours in advance: 703-437-9101.
Wagon Ride Reservation Schedule:  CLICK FOR AVAILABILITY
Fees
$3.50 per rider for those age two and older
$3.00 for those part of a scheduled school program
Tickets for sale at the Country Store.
Tour the park in style. The ride takes you through the farm, into the woods, past crop fields, and back into the farm yard.
Length: 20-25 minutes
Group reservations are required
Maximum 25 riders (children and adults) per wagon load